An amazing product image can make the difference between making a sell or not. Think of how a customer feels when they see a blurry product image. A high quality product image can set the tone for a positive shopping experience and convince them your brand is legit.
When people are browsing your Shopify store, they want to make sure that they know what they are really getting in the mail. Although having a great description is always useful, words are limited.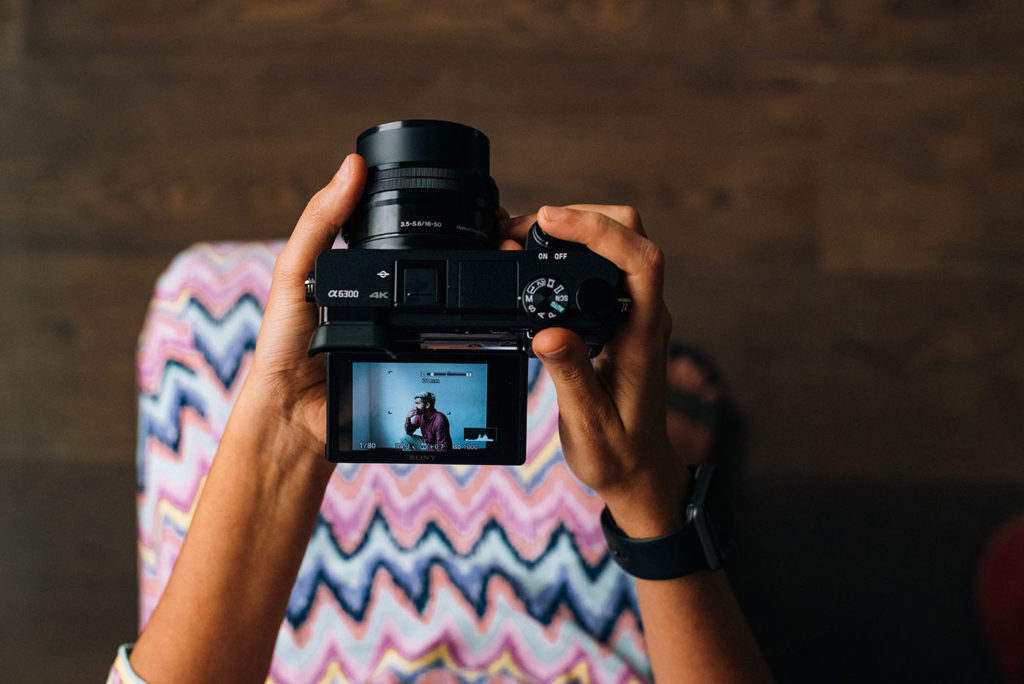 By visually seeing what a product looks like in real life (especially on a model), the potential customer can have a better understanding about whether the product is right for them.
Product Image Advice
A product image is very important because it communicates to the customer what the product looks like, how it works, and any benefits they might get from using the product.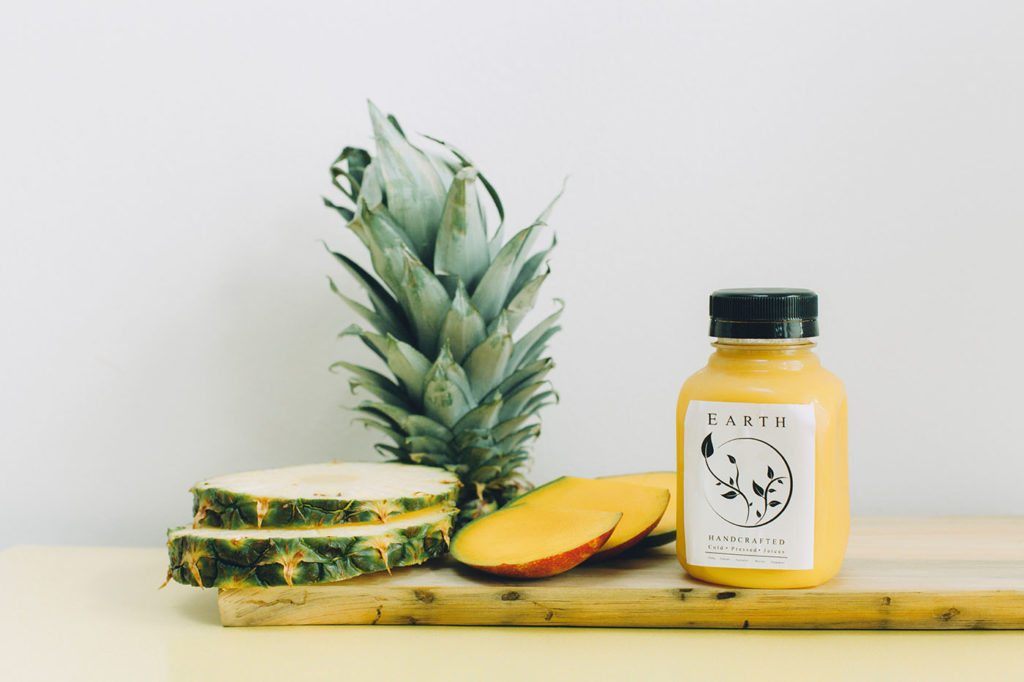 In this article we are going to discuss seven techniques for creating amazing an incredible product image. Our goal is to help you convert customers and increase your sales! We'll take you along each step of the way from the concept to the photography stage.
Rule #1 Show Every Angle
When it comes to fashion, people need a lot of convincing. Having a high-quality product image can help with this process.
The customer wants to know how a t-shirt or dress is going to look on them when the package arrives in the mail. Will it look like the picture? Will it fit? These are the top two questions customers often have.
By showing every angle of your product, you will be able to convey exactly how the product looks like (from the back, front, and side). This will ultimately increase the confidence in your buyer and encourage them to add to cart, and complete their checkout.
Pretty Little Thing does an excellent job showcasing their clothing line.
Each outfit has a captivating product image that shows every angle of the clothing piece. They use pictures where the model is standing up, sitting down, holding her arms up, arms by her side, and they even include a catwalk video (for extra bonus points!)
Rule #2 Show Real People 
Let's be real, not everyone looks like a model.
A new trend that has been happening is showing real people in product images. Yup! You've heard right.
We'll share a story with you about a close friend of ours that runs a million dollar fashion brand. 
When a huge big box retailer decided to carry his line, they asked for photos of his t-shirts for an upcoming coupon flyer. The only problem was he didn't know any models, and the deadline was fast approaching.   
So what did he end up doing? He asked his next-door neighbor to be his model (and they gladly accepted). The photos turned out great and everyone was happy. Needless to say, the t-shirts sold like hotcakes!
The bottomline is that people like seeing what a product really looks like on a person they can relate to. A get-it-done mindset is a terrific way to approach difficult situations.
More often than not, the solution is more simple than you might have first imagined. Never turn down an opportunity. 
One of our favorite Shopify stores is Mignon, which sells housewares and gift. We feel they do a terrific job photographing their products by showing real people wearing their necklaces.
First, it helps convey the actual size and color of the necklace. Secondly, it shows the customer what the necklace would look like on them if they were to buy it.
Rule #3 Show Different Sizes
Another new trend is showing more sizes. Companies are forgoing using stick-thin models in favor of voluptuous, curvy folks. This has been very popular with fashion brands who are trying to convey that their clothing is for everyone, not just XS sizes.
One idea is to show realistic sizes for your product images. Instead of just showing small sizes, feel free to experiment and showcase a more realistic sizes.
The company She Thinxs is paving the way for businesses to think outside of the box. To showcase their new technology based underwear line, they use small, medium, large, and even plus sized models.
Their unique photography style conveys a powerful message. She Thinx underwear fits every woman, no matter what size they are! By aligning their brand with an inspiring (and super positive) message, they are able to defeat taboos.
Lastly, we love how they feature their Instagram feed on the homepage of their website, which displays real women wearing their underwear around the world. 
Rule #4 Show The Product In Action!
If you have a product that does something extraordinary, show it off! Whether it's a juicer or an eco-friendly temporary tattoo, it's always best to show how it works with a product image.
Customers don't just want to see a photo of your product sitting around, but they want to see it being used. This also leads to the customer imagining themselves using the product at home.
If they can see themselves using it, they will be more likely to add the item to their cart. Also, if they can understand how to use the product, they will be even more likely to complete their checkout.
We really admire the company Made by Yogis because they do an amazing job showing their yoga clothing in action. Thier product images are extremely realistic.
For each clothing item, they show the model in a yoga position wearing the clothing. This shows the customer that these clothing items are ideal for yoga practice. In fact, the model seems to be yogi (a person that practices yoga) and not an actual model. This lends credibility to the products.
Even the name of this company is genius. It conveys to the customer that the owner knows what they are talking about because they are a yogi themselves.
What's the scoop on the owner of Made By Yogis? The owner, Lucy Edge, is indeed a yogi who spent six months at a yoga school in India after experiencing a career burnout. Check out their store for more inspiration of how you can feature your product in motion! 
Rule #5 Take It Out Of The Box
No one wants to see a box of a product and expect to figure out what it looks like inside. You've probably seen your fair share of boxed items on the internet, and felt frustrated.
Always take your product out of the box when photographing it! This allows the customer to fully understand exactly what you're selling.
The illustration or photo on the box is not enough to convince a customer to purchase the item. In fact, sometimes the descriptions on the box aren't very good at explaining what the product does (or can even be confusing).
Instead, get in the habit of showing a product image that is fully unboxed. In fact, you can even film a video of unboxing your product and post it on Youtube (for extra bonus points). You can then embed this video on your product page.
The company Goldie Blox shows all of their products out of the box!
They also show kids playing with the toys (which is a great way to show how big the item). By setting up the customers expectations, you can increase your chances of having a satisfied customer who will leave you a positive review.
Rule #6 Create a Lookbook
Creating a lookbook for your products is the perfect way to showcase how beautiful or incredible your products really are! This works well with fashion products (think accessories, shows, clothing, handbags, coats, jewelry).
A lookbook is worth the time investment. If you don't have a professional photographer you can call on, you can always take the photos D.I.Y. style.
The brand FUBU by Daymond John was actually started out of a house and became popular because he started asking his friends to wear his clothing.
By taking photos of your friends in your products, you can easily create a lookbook within a couple days. Just make sure to use high-resolution photos so that you're images aren't blurry.
We really love the brand Triangl (cute name, huh?) because they offer an amazing lookbook of their swimsuit line. By seeing the swimsuits on people and not just on a mannequin, the customer can envision themselves wearing the same swimsuit.
Rule #7 Try a Creative Backdrop
Before you even start photographing your product, it's a good idea to think of the backdrop. Where are you going to take these photographs? In your house, at a studio, or perhaps outside on a beach? The atmosphere you choose depends on what kind of product you are selling and the message you want to convey.
Think outside of the box. Can you photograph your product outside in a colorful environment? If the answer is yes, go that route! You are more likely to attract more attention and get more eyeballs on your photos.
It's a good mix it up between images that have a white background and photos of the product in a natural environment.
Showing the product outside being worn on the street or sitting on a tabletop has a beneficial effect on the customer. It proves that the product image isn't a stock image. 
We really love the company Blu Kicks which features their shoes in an outdoor environment. For their Baja Orange canvas shoes, they showcase a woman standing in a short dress on her backyard terrace.
The feeling of spring time is in the air. The bright orange shoes are prominently displayed almost in the middle of the product image, with a natural background of green trees. Check out their website for more inspiration and pick up some comfortable kicks while you're at it.
Protect Your Unique Photos
After all that hard work of taking new photos of all your products, you're going to want to protect them from copycats. Luckily there is a way to safeguard all of your images and text on your Shopify Store.
Right Click Defender is an app that we made specifically for Shopify merchants. It disables right click so that people can't steal your product images, logos, or copywriting.
If you're worried that your images and text are vulnerable, get our app today and create a shield against content thieves.
Summary
I hope you have a better understanding of how you can create better product images using these tips.
Although it might seem a little daunting to step up your product photography, just remember that practice makes perfect..
Challenge yourself to try out one new photography style per week. This will keep you constantly progressing, learning, and practicing until you get to were you want to be.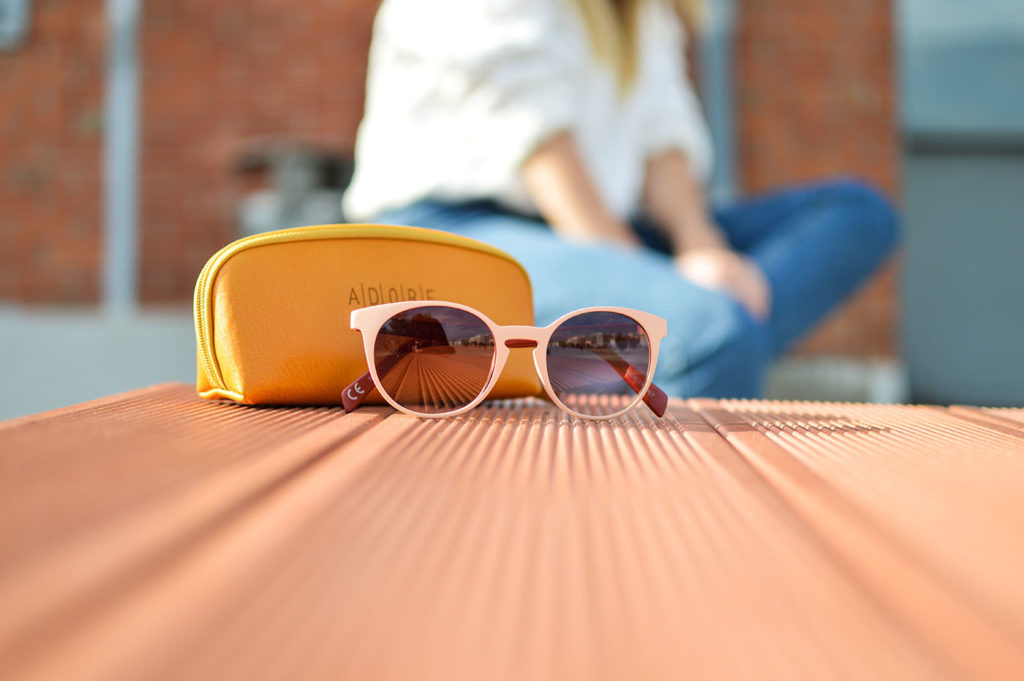 By stepping up your game on product images, you can increase customer conversions. For more information tips, check out our article on Product Page Optimization: 5 Ways to Attract Search Engines & Customers. 
Thanks so much for reading our article! Feel free to sign up for our newsletter for weekly inspiration and Shopify success stories.
✕
Shopify Success Newsletter
Don't miss out on the best tips and guides for Shopify sellers!