Having a Shopify HTML sitemap for your store is a great way to create a natural looking product index that lists every product and page on your shop. What is a sitemap? As the name implies, it's basically a map for your store.
If you ever found yourself trying to find a certain page on a website, you're not alone.
These days websites are full of so much content, information and products, it's sometimes difficult to find what you're actually looking for.
A Shopify HTML sitemap can improve your customer's shopping experience by helping them find what they're looking for.
A Shopify HTML sitemap can also benefit your Shopify store by increasing your overall SEO. Lastly, I'll explain the difference between two different types of sitemap and what each one is good for.
What the heck is SEO?
Let's talk about what SEO is and how it can benefit your Shopify store. SEO is a fancy sounding acronym that really just stands for "search engine optimization."
When you search for something in Google, you'll get back a bunch of results. Google uses a website's page rank to filter and show these results.
Basically, the more presence you have on the internet, the better SEO you probably have.
It's essentially the methods and practices used by a website in order to have more visibility on search results.
Showing up in search results is a great way to increase traffic to your sites, and generate sales.
So how do you get great SEO? Well, lots of ways actually and we'll go over one of them right here in this article.
What is a Shopify HTML Sitemap?
If you're looking for some simple ways to increase your Shopify store's SEO, here is a quick tip that really works.
We recommend generating an HTML sitemap for your store. Why? Well, the answer is really quite simple and it might shock you.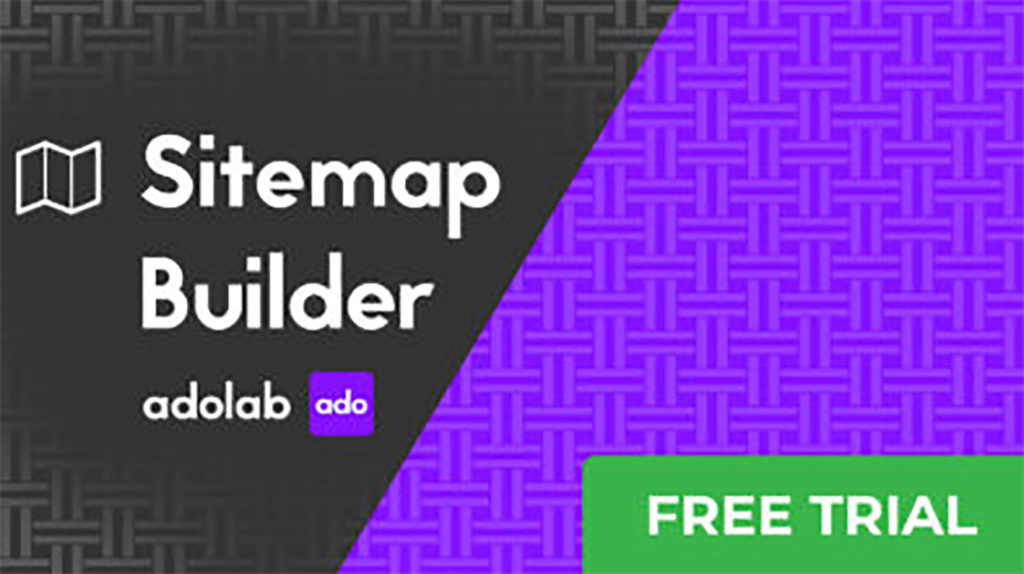 Although Shopify provides you with an XML sitemap, they do not provide you with a Shopify HTML sitemap.
Why Do I Need One For my Store?
If you're wondering what a Shopify HTML sitemap actually does, that's a great question to ask. An HTML sitemap is a list of every webpage on your store.
A sitemap can includes pretty much everything on your store including: product items, collections, blog articles, and even company pages such as FAQ or Contact Us type-of-stuff.
At the end of this article, we'll go over the benefits of using our favorite HTML sitemap generator, Sitemap Builder.
The Advantages of an HTML Sitemap
It's a smart idea to have one convenient spot where your customers see everything in one glance.
People are impatient and don't want to waste a bunch of time looking for stuff.
An Shopify HTML sitemap is the solution to this problem.
Since most people shop on their smartphones, it's no wonder that having an easy to navigate website is getting increasingly important.
If your customers can't find exactly what they are looking for, they'll most likely leave your website and you'll have a high bounce rate.
Having an HTML sitemap can lower your bounce rate, and encourage customers to become paying customers.
There are a ton of ways in which an HTMl sitemap can help your Shopify store become successful, and we'll go over each one in detail.
Benefit #1: Drive Sales with a Better Shopping Experience
Do you want your customers to have a better shopping experience on your store?
Of course you do!
An HTML sitemap can dramatically improve the navigation on your shop and help your customers find what they want to purchase.
Best of all, an HTML sitemap displays every page, product, and blog article on your shop.
When you generate an HTML sitemap for your Shopify store, it will create a product index for every item and collection.
Having a list of everything you're selling, is a great way to get people to click on different products.
A Shopify HTML sitemap creates a better shopping experience for your customers because it enables them to find exactly what they're looking for.
It also helps them discover new products they might not have known you offer.
Better yet, each item is clickable and takes you directly to the product page! This really helps to drive sales.
Benefit #2: Improves your SEO
Having an HTML sitemap can help you increase your visibility on the internet.
First, having a Shopify HTML sitemap enables Google to crawl and index your site. This is a big plus for increasing your overall search engine optimization.
Google and other search engines crawl every website out there on the internet to see what they are all about.
Search engines need to understand what your shop sells so that it can then display these products in the search results.
Of course, it will only display your store in the search results your product matches for a relevant keyword being searched.
An HTML sitemap allows Google to see that all of your pages are neatly organized.
It also helps Google and other search engines fully understand each item that you are selling on your Shopify store, as well as relevant blog articles.
The real goal is to show up for unpaid, organic search results.
Organic search results are great because you can gain exposure without spending money on advertisement.
Benefit #3: Strengthens your Google Ranking
Do you want to move up the totem pole in page ranking? We thought so.
Having an HTML sitemap can help you naturally increase your page ranking on Google and other search engines.
By increasing your SEO, you can also improve your page ranking with Google and other search engines.
If you have great SEO, search engines will be able to find you more easily and can even display your shop in search results if you match the search criteria.
Every online retailer needs to be found, and an HTML sitemap can serve as your search landing page.
One app in particular, called Sitemap Builder, provides you with a handy guide on how to submit your XML sitemap to Google in order to get indexed.
Your ultimate goal should be to show up on the first page of Google results.
Generating an HTML sitemap for your Shopify store is a great way to take the first step to increasing your SEO and overall rank.
By taking these steps, you can ensure that you're following the path to having a successful ecommerce business.
Benefit #4: Super easy to read
Your customers aren't robots. Your customers need to be able to read your sitemap in an easy to read format.
Since an XML sitemap is written in a markup language similar to HTML, it just wouldn't make sense to show crazy looking code to your customers.
An HTML solves this problem. It provides a human readable archive of all your webpages in a list format.
Although Shopify automatically gives you a free XML sitemap, they do not supply you with an HTML sitemap.
You can think of it like this.
An XML sitemap is read by search engines, and an HTML sitemap is read by humans.
To stretch the point further, an XML sitemap is good for Google and an HTML sitemap is good for real people browsing your website.
What's the Best Shopify App for creating an HTML sitemap?
We recommend using Sitemap Builder by Adolab which an app we made specifically for Shopify merchants.
Sitemap Builder is super easy to install and doesn't require any coding.
Just click "GET" and Sitemap Builder will automatically create a custom HTML sitemap for your Shopify store in minutes.
The best part is that Sitemap Builder matches your brand by creating a sitemap that has the same look and feel of your store.
Sitemap Builder is perfect for beginners and pros. It allows you to easily customize your sitemap in the Admin panel by simply clicking on a button.
For power users, it allows you to customize the HTML & CSS of the sitemap so that you can make it just the way you like it.
Sitemap Builder is currently offering a free trial for 7 days so you can try it out commitment free.
Watch a quick video of Sitemap Builder
Check out this one minute video about our app, Sitemap Builder.
This video covers why you should have an HTML sitemap and how it can benefit your Shopify store.
Conclusion
Hopefully this article has given you a quick overview of the benefits of generating an HTML sitemap for your Shopify store.
Since your Shopify store is an online marketplace, you need to get people to your shop.
Once they are at your shop, they need to be able to quickly find what they want to buy or else they are going to leave.
An HTML sitemap is a great way to get started with increasing your SEO, so that you can start showing up in search results.
If Google doesn't know what you're selling, chances are your shop might be confusing to navigate.
Give your customers an easy way to discover your site by mapping through it with a sitemap.
If people visiting your shop have a smoother experience finding products, they are more likely to checkout and become a repeat customer.
If you want to have a product index and increase your SEO, get started today with starting your free trial of Sitemap Builder.
We hope you'll enjoy seeing an archive of everything on your shop in one convenient place!
✕
Shopify Success Newsletter
Don't miss out on the best tips and guides for Shopify sellers!