Are you a graphic designer or artist looking to make some money on the side? Well, you've come to the right place! In this article we are going to explain how to sell art online and create a passive income stream. We'll also explain the benefits of selling your artwork online using the Shopify platform.
This article is especially useful for graphic designers who are comfortable using programs such as Illustrator or Gimp.
What is Shopify?
If you've never heard Shopify, it's an online platform that allows you to create an online store.
Although sometimes it seems impossible to make money off art, it is indeed possible now. Shopify is paving the way for entrepreneurs to sell their goods and services without a middle man.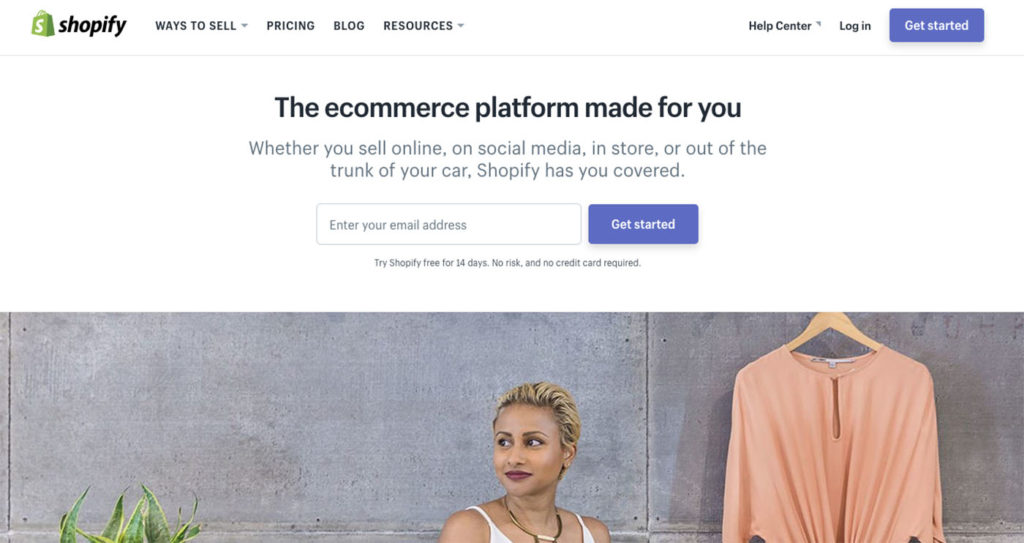 We'll explain how you can sell art online, create passive income, generate ideas for the types of artwork you can sell, and how to protect your artwork from copycats.
Benefit #1: Shopify is Affordable
When you sign up for a Shopify account, the process only takes a couple of minutes to get set up. Shopify will instantly give you a blank online store that you can flesh out and make your own.
You get to choose everything you want including how it looks, how the text appears, and what images to use.  
On top of providing you with a high-quality ecommerce website, Shopify also helps you process orders, track your inventory, view reports, and manage customers.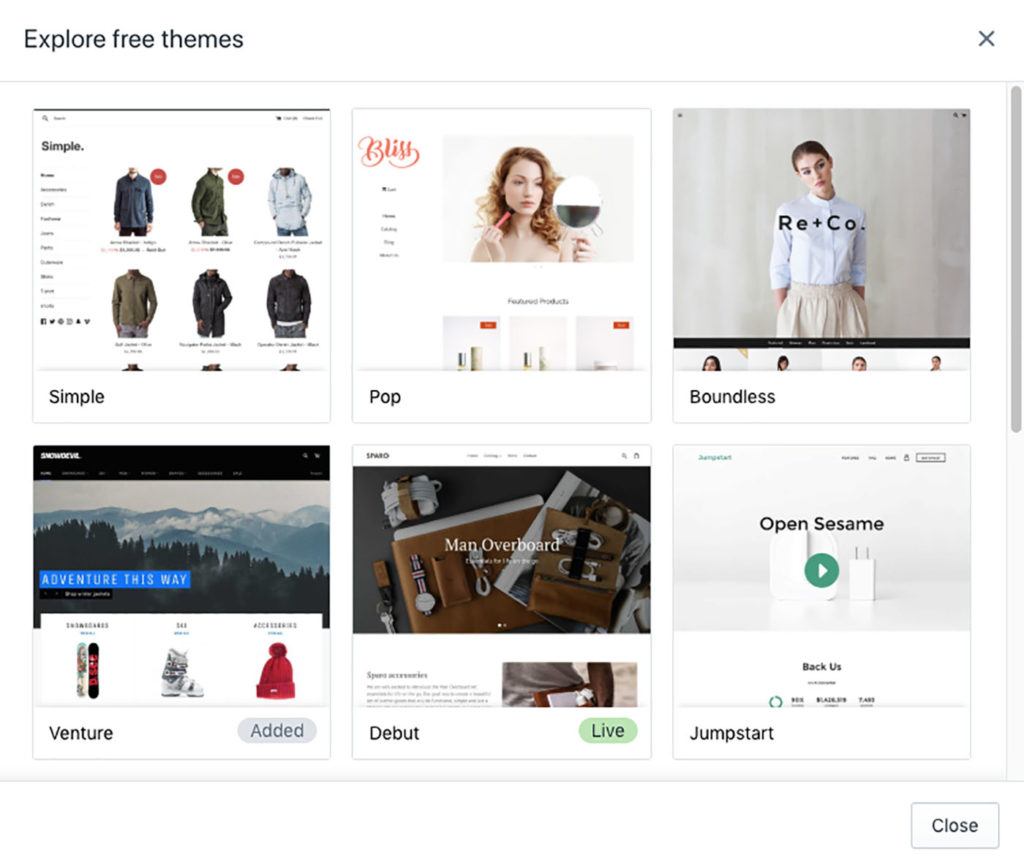 Shopify provides you with free templates called 'Themes' that allow you to instantly plug in and have a real professional looking online store (without hiring a programmer).
The actual process of getting your store completely ready for customers can take as little as two full days of work which is pretty incredible.
Think about how long it would take (and how expensive it would be) to hire a web designer to create your online store from scratch). By using Shopify, you are saving a lot of money on these extra costs.
Another benefit of using Shopify is that you don't have to pay for a server or hosting (it's all included in the Shopify subscription). The only thing you need to get is a domain (which is the website url of your store).
The bottomline: If you want to sell art online, you can get set up for less than $50!
Benefit #2 Work from Anywhere, Sell Anywhere
Having an online store means that you don't have to pay for rent. Having a physical store is limiting because you can only sell to people in that location.
If you sell art online, you can sell to anyone in the world!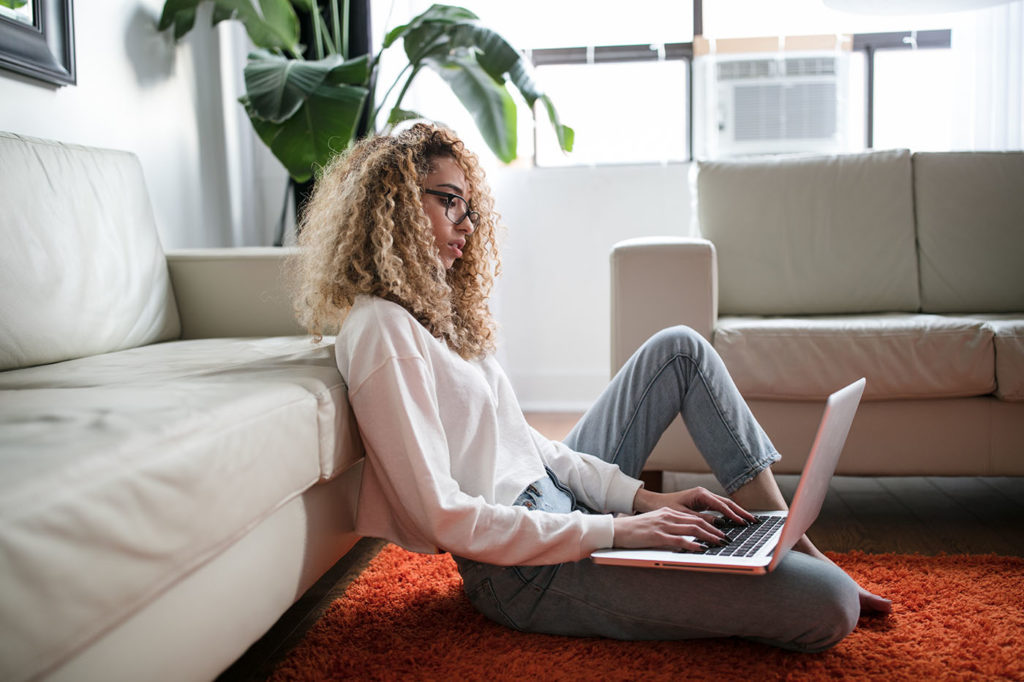 Another perk of an online store is that it allows you to work from anywhere in the world. You can work from your bedroom, a beach or even a coffeeshop in Paris!
You also get to choose your own schedule (which is great for anyone who dislikes the sound of an alarm clocks.
Another great way to look at this opportunity is that you are essentially creating a portfolio of your artwork. This is perfect if you're looking to improve your career options and upgrade jobs.
Benefit #3 Live Off Your Art
By having a Shopify store, you will have the flexibility to follow your passion for art. This is probably the most important point of them all.
Life is all about following your dreams and chasing after the nearly impossible. Making a stable income off something you enjoy doing is probably one of the best gifts you can give yourself.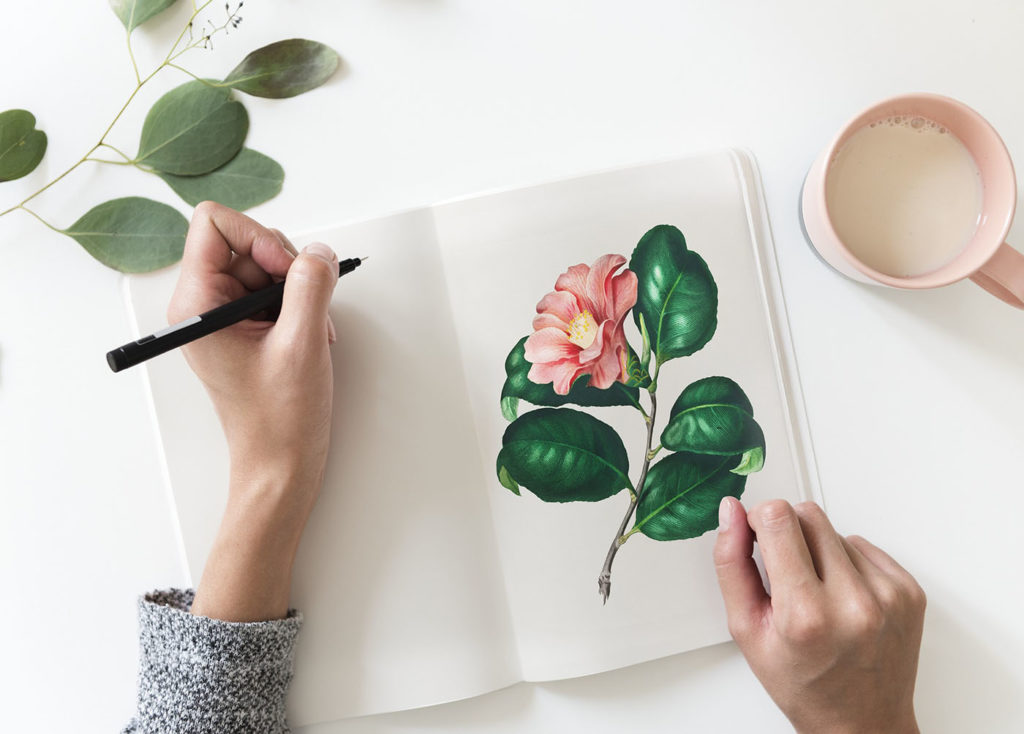 There are many artists who have turned to Shopify as their platform of choice for selling their art. It's also a great way to get discovered if you are just starting out in the art industry.
By creating a passive income, you can decide to create the life you've always imagined.
Passive income can free up your time to spend more time with family, learning a new language, or traveling to a new country.
Creating a Store
The first step is to open a Shopify store. Lucky for you, Shopify offers a free trial for 14 days (with no strings attached). Click here to start your free trial today.
I love how Shopify allows merchants try out their platform to see if they like it (at no cost).
If you don't enjoy the platform, you always have the option to delete your trial (and you won't be charged).
After you've signed up for a free trial you will need to set up your store. Shopify provides very helpful documentation on just about everything (so you're in good hands). They also provide support 24/7 so you always give them a call or chat with a specialist if you have a question.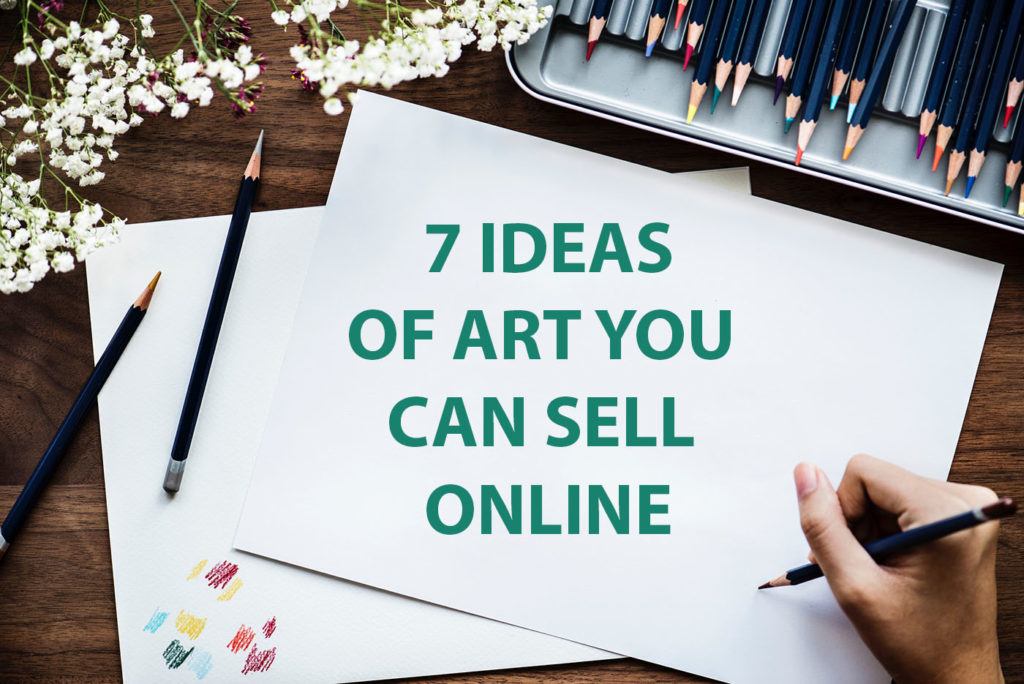 Sell Art Online – 7 Ideas To Get You Started
 Paintings & Drawings – So you've rolled up your sleeves and painted a masterpiece? It's time to share this with the world. Fortunately, you can sell real canvas art on Shopify (complete with the perfect shipping options). This is a great option if you own a gallery or are just a newbie artist starting out trying to gain more exposure. 
Unused Designs – It's okay to recycle old designs. If you've made a design for a past client but never got around to using it for their project, you can sell this design on Shopify. Although it may seem old to you, other people might appreciate it.   
Digital Template Designs – There is a wide range of template designs you can sell online.

 

From sewing templates to cute quotes, people are interested more than ever to download templates off the internet.

Downloading templates is very convenient and allows the customer to directly support an artist they admire. Chances are you are selling something extremely unique that this customer can only find on your store (and no where else!) By selling unique one-of-a-kind digital templates, you are creating more options for customers to choose from. 

One of our favorite Shopify stores is Jen Craft Designs which sells cuttable digital files that can be cut using machine software. Her customers buy digital files on her store, and then use these files to create vinyl decals for their home décor, auto decals, signs, mugs, wall decals. 
Clothing – You can sell clothing with you original artwork designs. One neat way to get set up selling t-shirts is to sign up for Tee Spring or Amazon and fulfill your shirts that way. 
 Find Art to Sell – If you like the idea of creating an art store but don't actually want to make the art yourself, that's also an option. You can use an app like Oberlo which has millions of choices for art products. Oberlo is a marketplace that allows you to drop-ship products so you don't actually have to manage your own inventory or ship anything out.  
Jewelry & Crafts – Art comes in all shapes and sizes. Unique one-of-a-kind jewelry sells extremely well online. Social media outlets like Pinterest are a great place to showcase your wears. Over 80% of Pinterest users are female with disposable incomes who enjoy shopping online. 
Photography – If you are a photographer, having an online store is the perfect way to sell your prints. You can also choose to sell digital copies of your prints (that are instantly downloadable).
Protect your Artwork & Design
If you are selling your artwork online, there is a chance someone can copy your work. If you don't want people stealing your original artwork designs, you can protect your content by installing Right Click Defender.
Here at Adolab, we wanted to create an app that would guard merchants from content thieves. We decided to Right Click Defender which disables all right click actions.
Right Click Defender prevents people from copying your product descriptions and from stealing your t-shirt designs. 
Our app not only protects your images, but it also protects all of your text. This is a great solution if you want to make sure that your artwork and copywriting remains original.
Summary
I hope you've enjoyed this article about how you can sell art online. We've discussed what Shopify is and how it is a great tool for creating a professional looking E-commerce store.
In addition, we went over the benefits of running your very own online store. Not only is Shopify super affordable, but it is also one of the easiest ecommerce platforms out there to use. With a sleek and simple interface, anyone can start up a business (without any prior experience).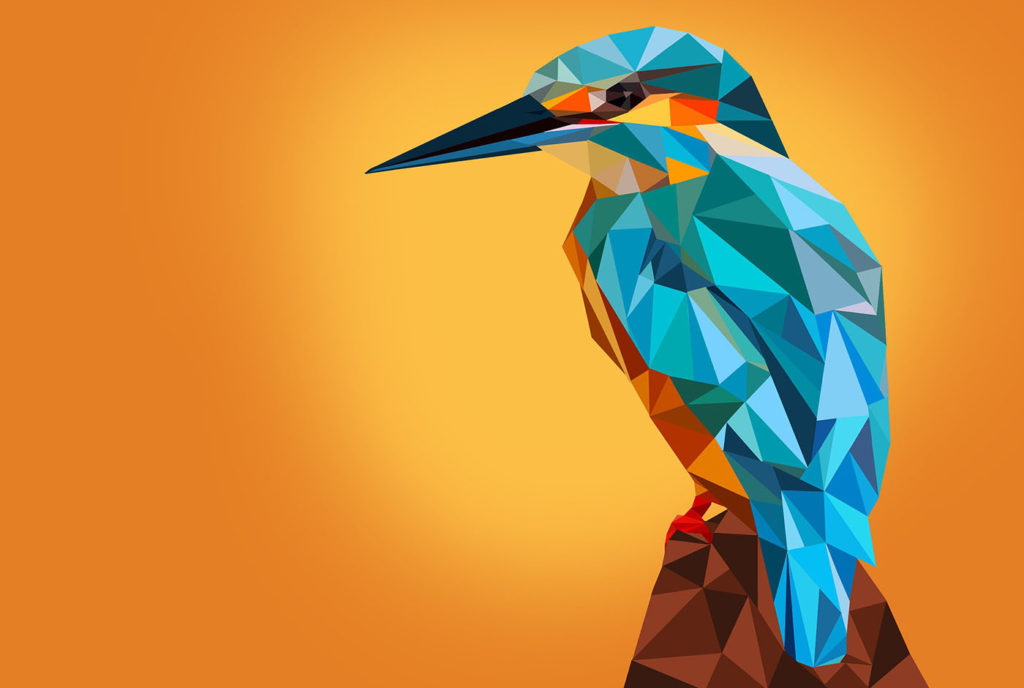 There are so many different types of artwork to sell online, so it's really up to you in the end what you want to do. What do you want your store to look like? What will your brand feel like?
Thank you so much for reading our tips and tricks for how to sell art online. Have a story you'd like to share? Leave a comment below letting us know what kind of art store you plan to create!
✕
Shopify Success Newsletter
Don't miss out on the best tips and guides for Shopify sellers!