In this article, we're going to show you the best sitemap generator on the Shopify app marketplace. We'll also explain why it's the best app and how you can get a sitemap generator for your Shopify store.
Lastly, we'll discuss what a sitemap generator is and how it can benefit your store. If you're looking for a way to increase traffic to your store and show up in Google's search results, you're going to want to read this article the entire way through.
What is a sitemap generator?
An HTML sitemap is a helpful element on a website because it helps customers quickly find what they're looking for. A sitemap generator will automatically create a list of everything you have listed on your Shopify store. It will list every product, page, collection, and even blog articles in a catalog style fashion.
A sitemap naturally improves the customer's shopping experience because it serves as a search landing page. By having a list of products, you're customers will spend less time searching and more time circulating.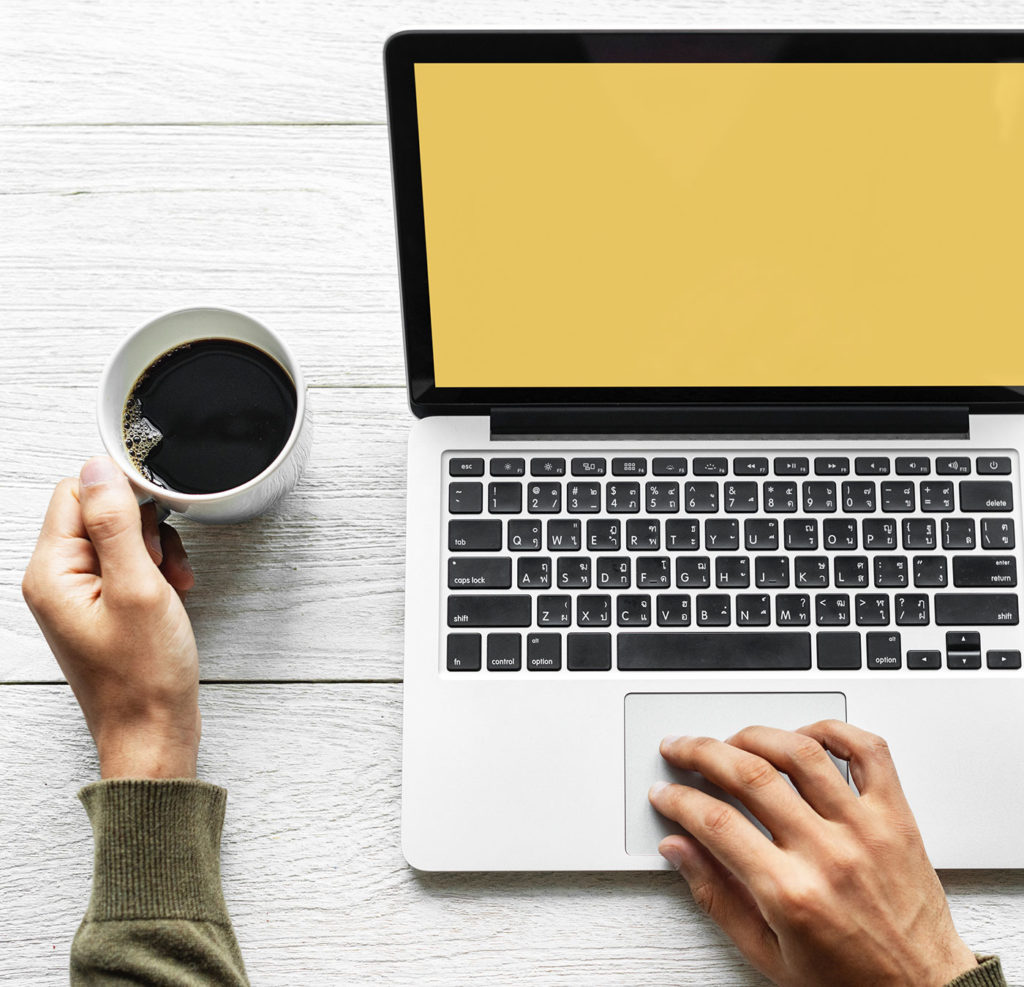 By enabling customers to see everything you offer in your store, you increase your chances of up-selling. For example, let's suppose a customer visited your sitemap to look for tea, and ended up seeing tea cups. They might buy both items at the very same time.
What is the best sitemap generator app for Shopify?
Sitemap Builder is the #1 sitemap generator app on Shopify. If you're looking for a sitemap generator app that will automatically create a sitemap for your in seconds, you will want to check out this app.
This app instantly creates a visual sitemap for your store that you can link to in the footer. By having a link to your sitemap in the footer of your store, you customers can easily click on this link and see everything available on your shop.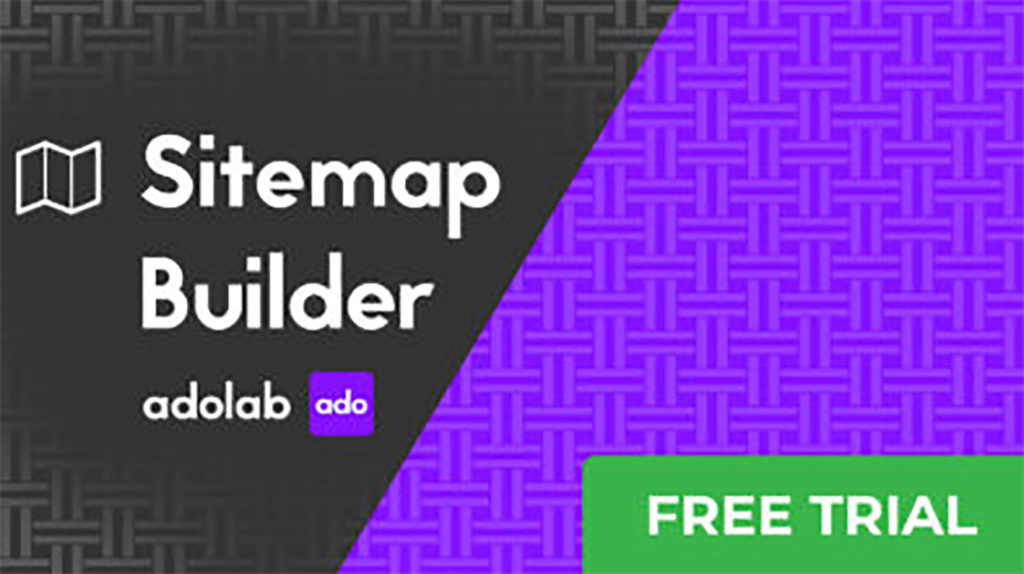 Sitemap Builder is better than the competition because it allows your store to display as many items as you want. It's also works perfectly with Shopify stores that have thousands of products listed on their shop. The app can seamlessly list thousands of products and pages on the sitemap without any interruptions. 
The best part about Sitemap Builder is that it builds a personalized HTNL sitemap for your store in seconds. No coding knowledge required! All you have to do is click a button and you're done!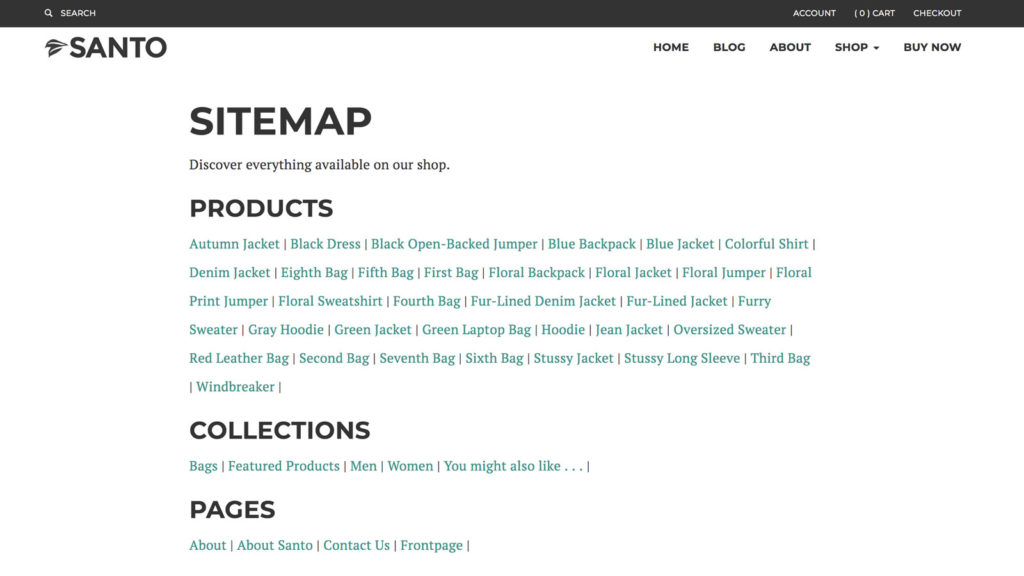 The app automatically creates a new convenient page on your store that lists everything on your site. You can select between having your items listed in one long column or in a block format (as shown above). 
How does an HTML sitemap benefit my store?
An HTML sitemap helps improve the navigation on your site. Since an HTML sitemap is visual, it's meant specifically for humans. On the other hand, an XML sitemap is meant solely for search engines.
By offering a visual sitemap on your store that your customers can easily see and read, this helps to improve the way they navigate around your many pages. In one glance, they can see all of your product, pages, collections, and blog articles.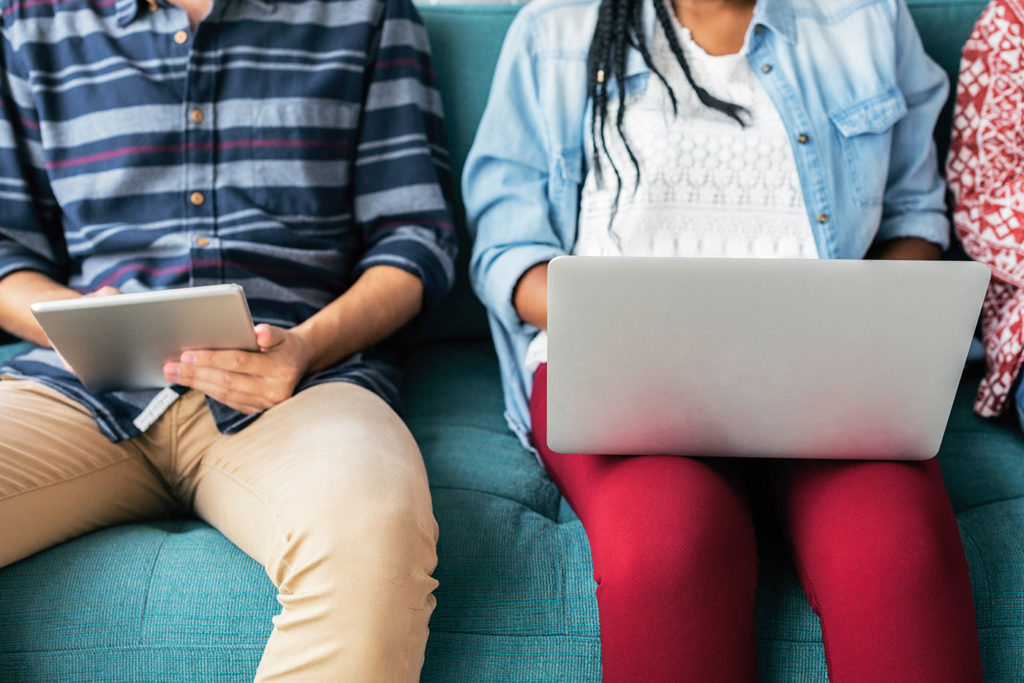 A sitemap also help lower your website's bounce rate. If people can easily find the product or page they were looking for on your sitemap, they're less likely to leave your site.
One of the biggest benefits an HTML sitemap does for your Shopify store is increase the overall SEO. This is so important that we are going to dedicate a whole section just to this topic.
Another benefit of an HTML sitemap is that it serves as a search landing page.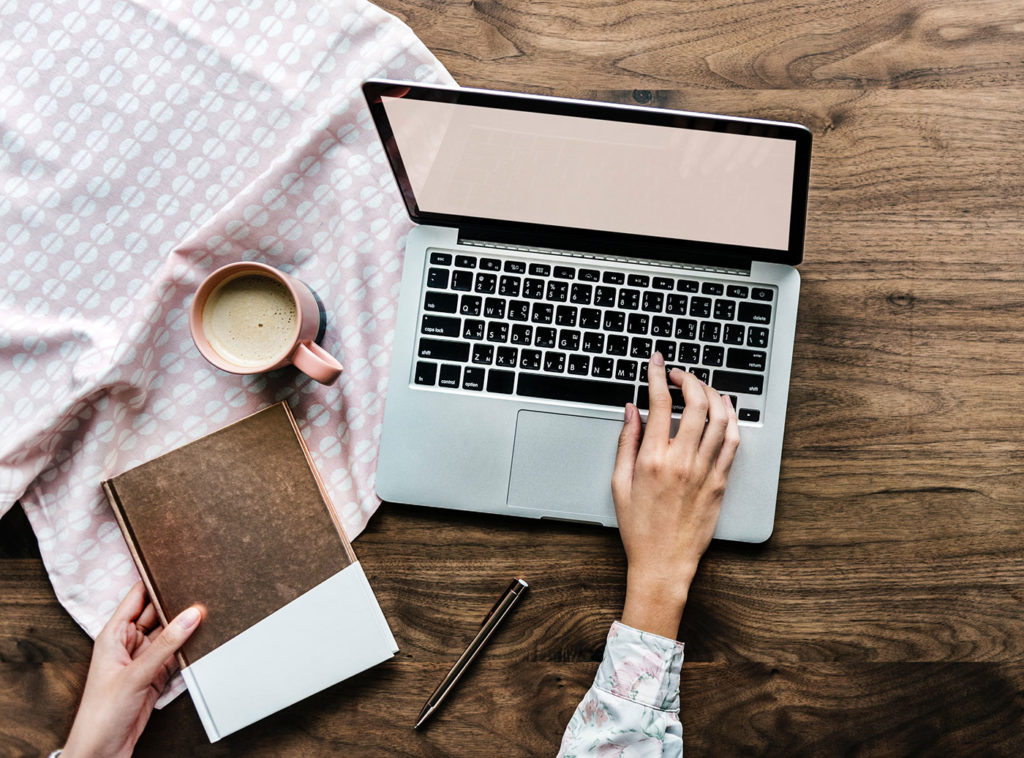 If one of the items you have listed fits the search query being looked for on Google search, you can potentially show up in search results. By showing up more frequently in search results, you can drive more traffic to your store.
Lastly, you don't have to worry about manually updating your sitemap! By using a fully automated sitemap generator such as Sitemap Builder, the process is completely hands-off. The app will regularly pull in new products and pages and add these to your sitemap. 
For more information, read our guide Shopify HTML sitemap: 4 Awesome Benefits for your Shopify Store.
Does an HTML sitemap increase my SEO?
Yes! Absolutely.
An HTML sitemap is one of the best ways to increase your search engine optimization.
How? Google will periodically crawl through websites and index their content. If Google were to crawl your HTML sitemap, it could easily find every product and page listed on your site. If Google decides to index your site, this would be very beneficial for your overall SEO ranking.
Having a boost in rankings can make the difference between showing up on the second page of search results and the first page of search results.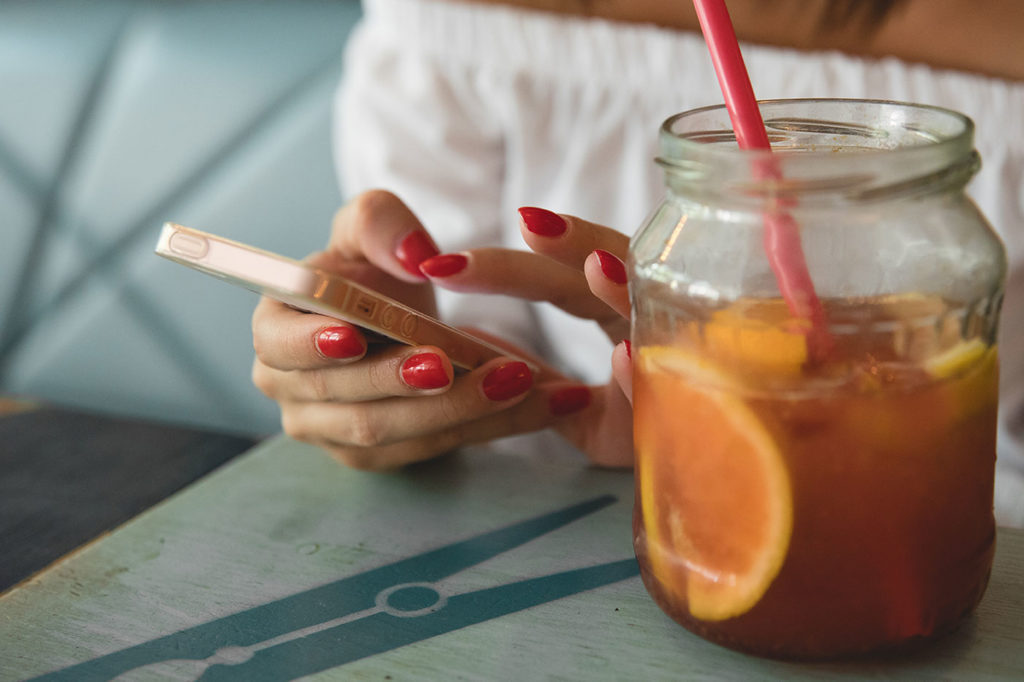 Creating an HTML sitemap for your Shopify store is one of the positive steps you can take in order to make your website look more attractive to Google. Google loves when site's are neatly structured and organized. By getting on Google's good side, you an potentially appear more frequently in search results and appear higher up in search results.
Sitemap Builder creates an HTML sitemap that is crawl-able by an search engine. This means that Yahoo, Bing, and Duck Duck Go can all crawl and index the same HTML sitemap.
What's the difference between an HTML sitemap & an XML sitemap?
We're glad you asked!
An XML sitemap is just for search engines (or robots). They aren't meant to be read by humans. Shopify actually gives you a free XML sitemap, but not an HTML sitemap.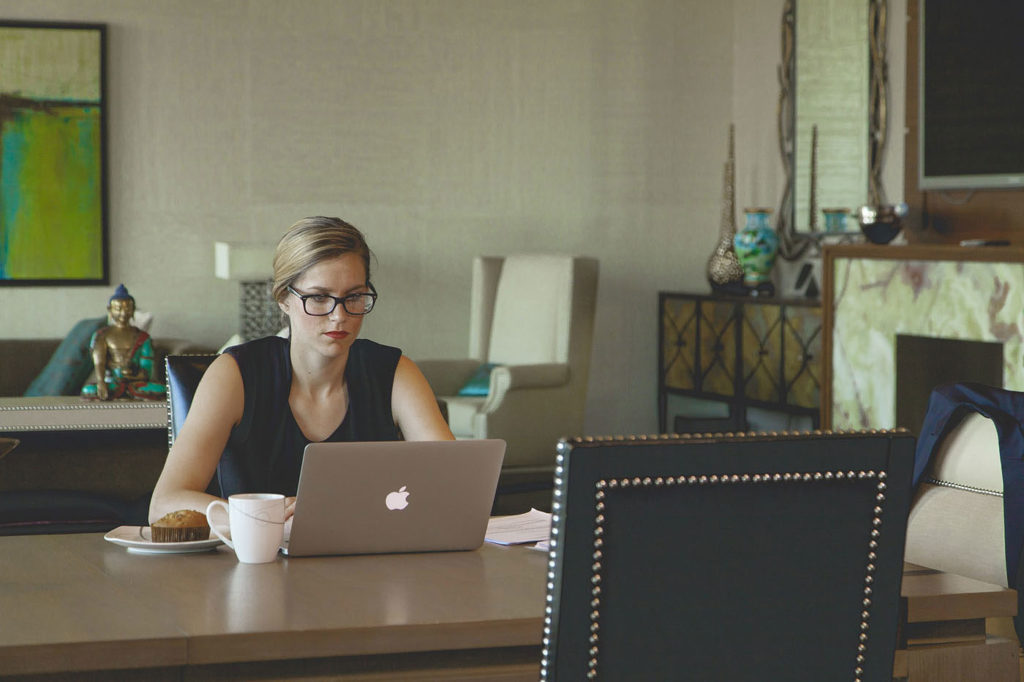 While XML sitemaps are very valuable to have, having an additional HTML sitemap on your store is extremely important because XML sitemaps aren't readable by your customers. They are specifically designed to be crawled by robots and be read by robots.
Alternatively, HTML sitemaps look just like a normal webpage. They also feature clickable links so customers can easily click on a product to see more details.
An XML sitemap is written in computer language and looks something like this:
<?xml version="1.0″ encoding="UTF-8"?>
An HTML Sitemap is written in plain text and looks something like this.
Products:
Blue Ribbon Hat

Pink Feather Hat

Purple Striped Hat

Green Wool Hat

Polka Dot Hat
The bottom line is that your Shopify store would benefit from having both an XML sitemap and an HTML sitemap. They serve different purposes, but each are important in their own way.
Another benefit of using the Sitemap Builder app is that it comes with a free guide on how to submit your XML sitemap to Google Search Console (formerly known as Google webmasters).
The app also offers lots of video tutorials and a robust help center to answer any of your questions.
Summary
I hope you've enjoyed this helpful article on which sitemap generator is the best one to use for your Shopify store.
Here at Adolab, we know how important it is for your store to have a directory of it's products and pages. People are more impatient these days than ever before, and its a good idea to provide a quick convenient page where they can find all of your products.
If you're interested in generating a sitemap for your Shopify store, you might want to check out Sitemap Builder. The app offers a free trial so you can give it a try and see whether you like it or not.
Thanks so much for reading our guide to selecting the best sitemap generator.
✕
Shopify Success Newsletter
Don't miss out on the best tips and guides for Shopify sellers!