Local SEO helps businesses get found on search results. When a customer searches for a service or product in their city or zip-code, you have the potential of being displayed in search results. Local SEO is extremely advantageous for acquiring new customers because it helps people in your city find out about you.
In this complete beginners guide to local SEO, we'll explain everything you need to know to get surfacing in search results. We'll also cover the many benefits of local SEO, including some surprise features you might not have heard about yet.
Make sure to read this article until the end because we'll tell you how you can get local SEO for your Shopify store.
What is Local SEO?
Local SEO is helpful for physical businesses with store fronts that want to be listed on Google and shown in search results. You can think of local SEO as being a location based search. If someone is looking for something in their area, they are ready to buy so it's important for you show up in search results!
By being visible on the internet, you increase your chances of being discovered. Not to mention, having your business visible on search engines is a terrific way to boost sales.
Local SEO instantly connects potential customers with store owners by taking advantage of location based searching.
If you're a business with a physical location, you depend on that foot traffic.
By optimizing your site, you can get your store in the eyes of millions of people searching for that product or service. Local SEO is an effective technique for promoting your business online. In other words, local SEO is free marketing because you don't have to spend money on advertisements.
Examples of Local SEO in Google Places
Let's suppose you have a coffee shop that also sells freshly roasted coffee beans online.
The name of your coffeeshop is Espresso Embassy.
When people search for "coffee near me," you'll want your coffeeshop to pop up on Google search results. When someone searches for a local business or service, Google displays a map with a list of places in that area that matches the query.
Customers looking for coffee at that very moment can view your information and head on over to your shop.
The Goal is to Get Awarded a Knowledge Graph
Secondly, what happens when someone searches for your specific business such as "Espresso Embassy?"
Google can display a knowledge graph card on the right-hand side of the search results. This lists information such as the name of your restaurant, hours of operation, photos, etc.
For more information on how to have your business appear as a knowledge graph, read our Google My Business Guide.
The Benefits of Local SEO
Benefit #1: Helps customers find your business hours
Local searches are typically made when a person wants something right then and there.
For example, if they are searching for "nearby salon" they want to get their haircut soon. Location based searches have a sense of urgency.
The first question people ask is, "Are you open?"
If someone goes to your shop and you're closed, they aren't going to be very happy. In fact, I've often seen many one star reviews for businesses simply because they weren't open and their hours weren't clear online. You don't want to find yourself in this position.
Having your hours displayed on Google search can make the difference between making or losing a sale.
Google now allows business to enter markup for their exact business hours. This includes perks such as late night business hours past midnight as well as seasonal hours.
Benefit #2: Be featured in a list of places
Basically, Google can list your business along with other businesses at the top of the search results. This is helpful for business owners of restaurants, bakeries, cafes, barbershops, etc. Having your company listed prominently at the top of search results drives traffic to your business. This usually is accompanied by other enhancements such as star ratings, hours of operation, distance from the user, and your address.
Benefit #3: Display photos of your business
Another perk is that Google can display photos of your business which can help customers decide if they want to visit your location or not. Having no photos uploaded of your business can send people looking for another location, so it's important not to skip this step. Also having photos of your business makes it even more discoverable on Google Images.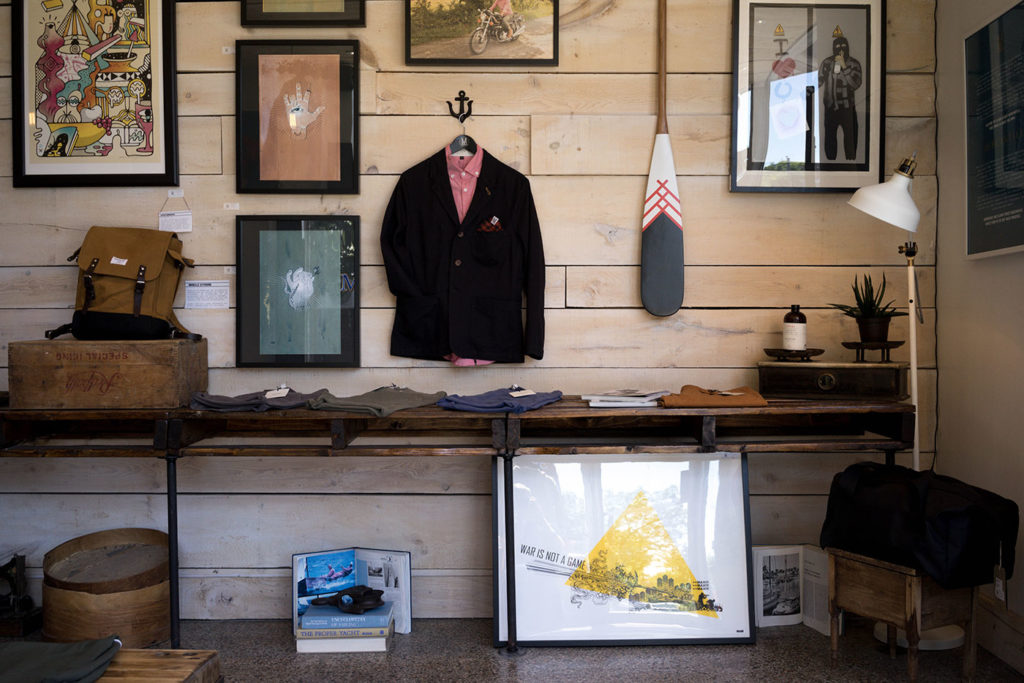 Benefit #4: Navigate customers to different departments
If you're the owner of a big store with many departments, you might find this feature helpful for directing customers to the right department. Google now allows you to enter markup for departments and sub-departments.
Take Advantage of Google's new Google My Business features
Google has launched some new features that they are currently testing out. It's a good idea to to explore these options so you can be ahead of your competition.
One really neat feature is the ability to book an appointment, take reservations, view a menu, place an order, & reserve services. This feature seems really beneficial for restaurants, as well as lawyers, life coaches, consultants, and free lancers.
It looks like Google is now allowing you to add URLs to your business that take customers to these actions.
How To Get Local SEO for your Business
The easiest way to get local SEO for your Shopify store or storefront business is by getting structured data. With SEO Get Clicked, you can instantly get structured data just by installing the app.
Structured data is extra code that gets added to your website that tells Google more information about your store.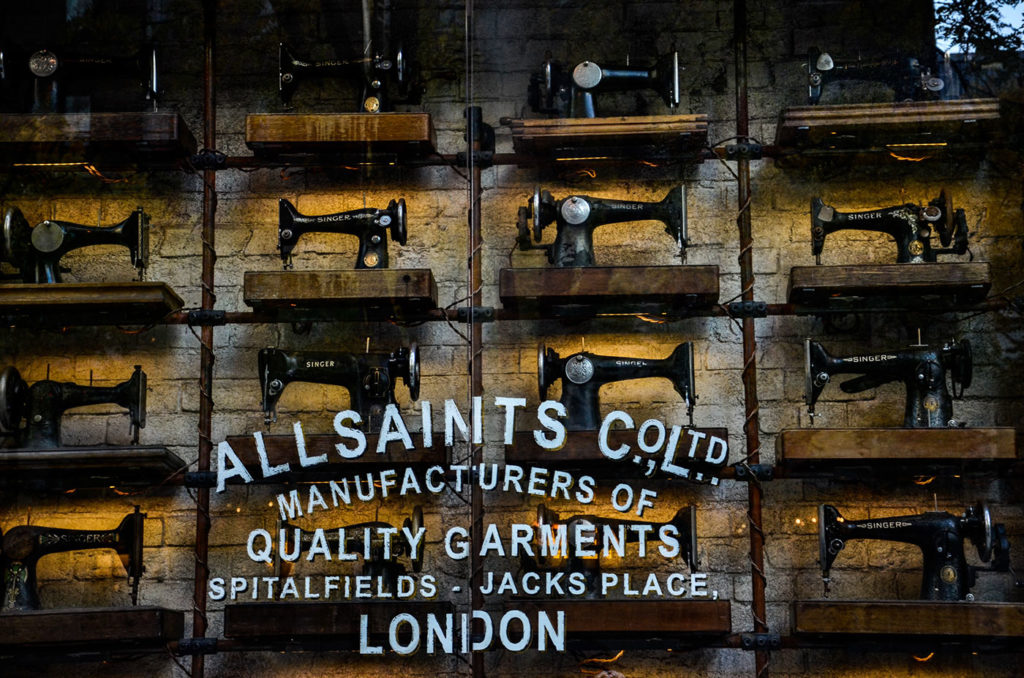 This information includes your address, industry, phone number and hours of operation. When Google visits your website and sees this structured data, they can process this information and hopefully display you in local search results.
This structured data not only helps you achieve local SEO but it also helps you get awarded "rich snippets." Rich snippets are enhanced search results that display extra information on your products such as pricing, in-stock availability and review ratings.
A lot of themes come with broken or incomplete structured data that can be filled with errors which can actually harm your SEO ranking. This is why it's so important to have an error-free complete version of structured data that Google can use to award you with these visible SEO enhancements.
How "SEO Get Clicked!" Helps you Get Local SEO
SEO Get Clicked is a Shopify app that allows you to optimize your website so you can start to rank higher and get shown more often in search results.
One of the best features about Get Clicked is the ability to automatically create personalizes structured data for your entire website.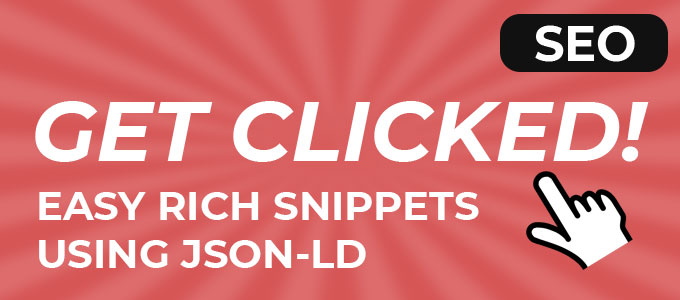 You can think of SEO Get Clicked as the middle man. We create your structured data and hand it over to Google. It's then up to Google to award you with some enhancements on search results. Google is going to consider how good your SEO is before they award you with anything.
This is where we come in. We help you look better to Google by giving you the tools you need to improve your website. Our app helps you identify an SEO issues you might have on your Shopify store, and we also help you fix these problems so Google can award you with lots of extra goodies.
Summary
Thanks so much for reading our article about how to get Local SEO for your Shopify store. I hope that you have a better understanding of how this all works and are eager to try some of these tips out for yourself.
Doing your own SEO is the best way to go about it because no one knows your business better than you. If you have any questions for us, feel free to reach out to us and we'll get back to you soon.
✕
Shopify Success Newsletter
Don't miss out on the best tips and guides for Shopify sellers!