Shopify Product Reviews is a simple solution for any store owner looking for a free product review app. They offer a theme friendly design that works out of the box and matches the look and feel of your store. Again, it's 100% free which makes it a great choice for anyone just starting out and facing a tight budget. Customer support is available through Shopify's support channels like email and gurus.  Shopify Product Reviews app works really well mainly because it's made by the wonderful folks at Shopify. If you're looking for something simple, then this is one of the most straight forward product review apps you can use for your Shopify store. If you're looking for something a little bit more robust with more advanced features like analytics, then you might want to consider a paid Shopify app.
SEO Get Clicked Integrates with Shopify Product Reviews
Yes, Get Clicked fully integrates with Shopify Product Reviews. This means SEO Get Clicked will receive all new customer reviews and create structured data for each review so that Google can display these customer reviews on search results. Product listings on Google search results that display yellow star ratings are called rich snippets. In summary, Get Clicked can help your website achieve rich snippets through the creation of our structured data for your entire website.
Key Features
Send customer reviews from Shopify Product Reviews to Get Clicked
Displays Star rating of customer review from Shopify Product Reviews on Google search results using Get Clicked schema markup
Sync product reviews from Shopify Product Reviews app to Get Clicked
Receive new product reviews from Shopify Product Reviews to Get Clicked
More Information:
The appearance of the product review widget on the product page is very simple.
Shopify Product Reviews app allows you to easily change the color and text of your widget without knowing how to code.
There aren't a lot of bells and whistles to this app which can be a positive attribute or a con, depending on what you're looking for.
First all list some positive features. Shopify Product Reviews app allows you to import and export your reviews using CSV files and view your data in a spreadsheet. Includes bulk actions like filtering reviews by spam, flagged, published or unpublished. Their installation process is pretty easy. All you have to do is paste a two different code snippets into your liquid file. I also really like how people browsing your products can report reviews that seem inappropriate. Furthermore, I find it really easy to leave a review as a customer and to publish the review as a merchant.
There are a couple limitations with this app. Shopify Product Reviews does not let you ask for a review through an email campaign or offer incentives like coupons. The design of black stars may look a little dreary for some who would rather see yellow stars by default. There are no comprehensive analytics to see how you're product reviews are performing overall. Lastly, Shopify customer support might be slow to respond to your inquiries as they are dealing with 6 million other customers, but it is a free app, so there's a lot of pros that out-weigh the cons.
Photo Gallery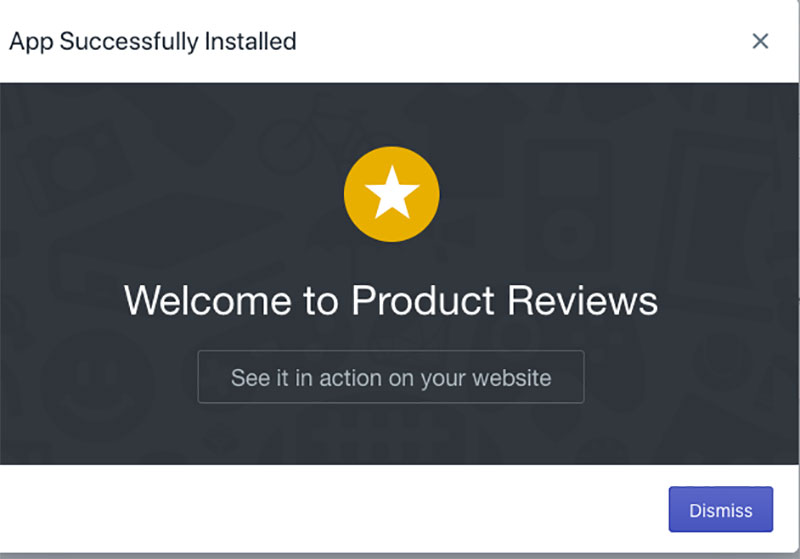 ✕
Shopify Success Newsletter
Don't miss out on the best tips and guides for Shopify sellers!