Best Shopify Sticky
Add to Cart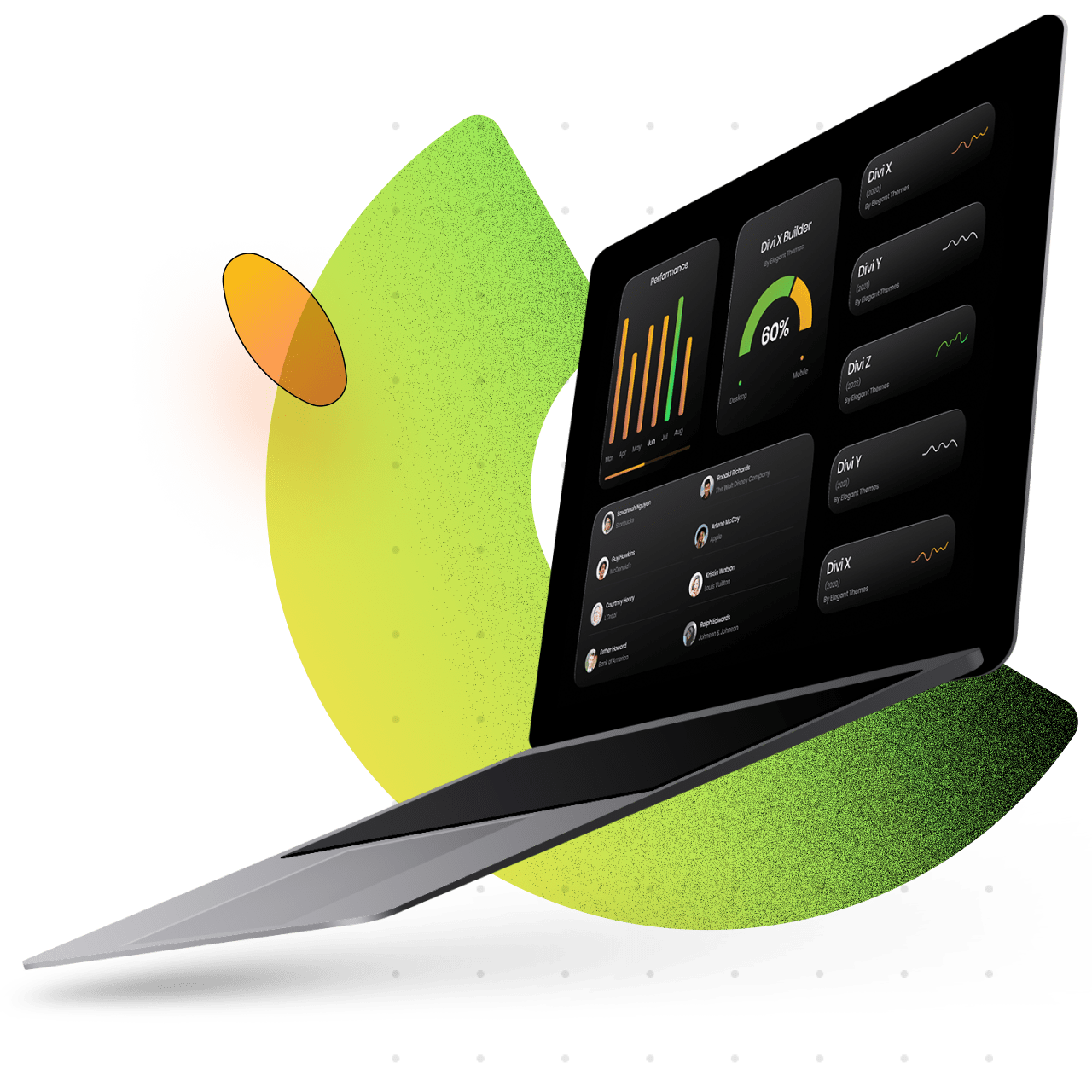 With SALES CLIMB, our app automatically places a Sticky Add to Cart Bar at the top of each product page, customers can easily add items to their carts from anywhere on the page, leading to higher conversion rates and increased sales for the ecommerce owner.
By providing a persistent "Add to Cart" bar, the app simplifies the checkout process, allowing customers to view and edit their cart contents without scrolling back up. This smooth shopping experience reduces cart abandonment & ensures a hassle-free checkout.
The sticky "Add to Cart" bar helps optimize product pages by keeping the key call-to-action always visible. The bar sticks to the top of the page even when customers scroll down. This encourages customers to start buying and improves overall engagement.
Sales Climb is the best Shopify Sticky Add to Cart App for Boosting Sales
A Sticky Add to Cart Could Increases Conversions!
Boost Sales With a Highly Visible Sticky Add to Cart
Capture Shoppers Attention & Encourages Buying
Turns Shoppers Into Paying Customers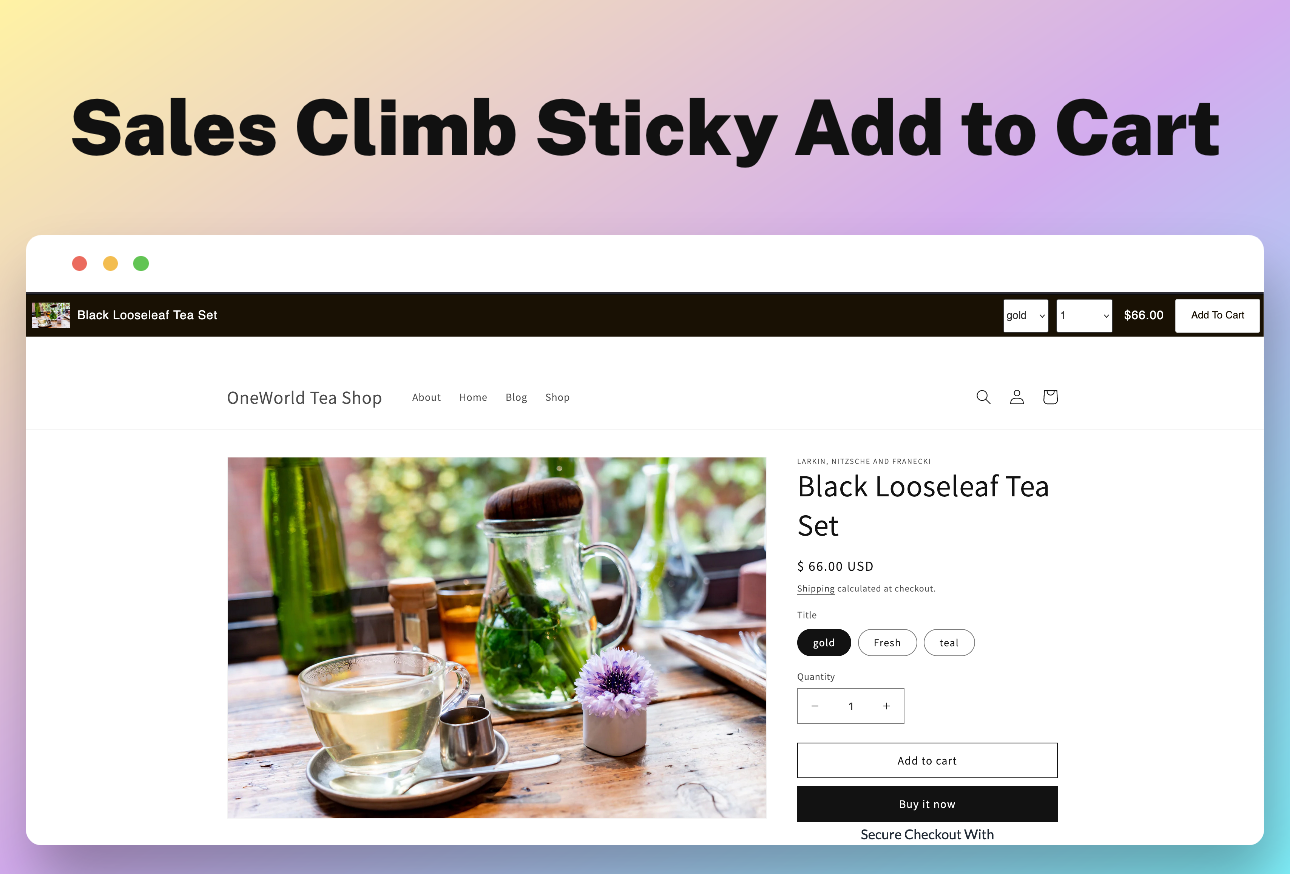 Turn your traffic into sales by adding a simple sticky add to cart bar to your product pages. This captures your customers attention and encourages them to click the Add To Cart button.  Sales Climb empowers Shopify store owners to drive higher conversions, improve the checkout process, and optimize their product pages for better sales and customer satisfaction.
Here are some of the many benefits of getting Sales Climb for your Shopify store so you can unlock your store's true potential!

Turbocharge your conversion rates with Sales Climb. By keeping the "Add to Cart" button in constant view, it creates a sense of urgency and encourages shoppers to make immediate purchase decisions, driving higher conversions and more sales.
Experience an unprecedented surge in sales with Sales Climb. Its sticky Add to Cart bar ensures your customers never miss the opportunity to purchase, resulting in increased conversions, higher revenue, and unparalleled growth for your ecommerce business.

Simplify the checkout process and minimize cart abandonment with Sales Climb. The persistent "Add to Cart" button guarantees a seamless shopping experience, allowing customers to effortlessly navigate and complete their purchases, boosting your conversion rates.
Persistent Call-to-Action
Never let your customers miss an opportunity to purchase. Sales Climb's sticky add to cart bar keeps the call-to-action always visible, urging visitors to add products to their carts and significantly improving the chances of converting them into paying customers.

Cater to the growing number of mobile shoppers with Sales Climb and maximize your sales potential. Sales Climb is fully optimized for mobile devices, ensuring a smooth and intuitive browsing experience, converting more mobile visitors into satisfied customers.
Unlock a new level of revenue growth with Sales Climb. Its sticky add to cart bar feature acts as a constant reminder for customers to add products to their carts, resulting in increased sales and a substantial rise in your bottom line.

The sticky add to cart bar app displays essential product information, such as pricing, options, and quantity, within the bar itself. This allows customers to make quick purchasing decisions without the need to navigate back to the product description. By saving time and effort, the app helps prevent customers from abandoning their carts due to a cumbersome or time-consuming checkout process.
Eliminates Checkout Friction
With the add to cart button always present, customers can instantly add products to their carts without interrupting their browsing flow. This streamlined process reduces friction, making it more convenient for customers to proceed to checkout. By simplifying the purchasing journey, our app minimizes any potential distractions that could lead to cart abandonment.

The sticky add to cart bar remains fixed at the top of the screen as customers scroll through the product page. This ensures that the "Add to Cart" button is always visible and easily accessible, eliminating the need for users to scroll back up to add items to their carts. This convenient and constant reminder encourages customers to take action and complete their purchase.
Improved Customer Engagement
Elevate customer engagement with Sales Climb's sticky add to cart bar. By keeping key product information visible and accessible, it enhances the browsing experience, encourages interaction, and fosters a deeper connection with your customers.

Sales Climb has an easy 1-click installation, you can instantly activate the powerful sticky bar on every product page, without any complex setup. Start boosting your conversions effortlessly.
Sales Climb helps to increasing sales and optimize conversions. This powerful tool helps you maximize revenue, boost profitability, and achieve long-term success with your Shopify store.
Say goodbye to complicated checkouts and hello to a streamlined process with Sales Climb. Its persistent Add to Cart button ensures a seamless & hassle-free checkout experience by reducing friction.
Turn Shoppers Into Customers
Have traffic but no sales? It's time to optimize your product pages for conversions! By keeping the "Add to Cart" button always visible, it compels shoppers to take immediate action, leading to higher conversion rates and a significant boost in your overall sales performance. Experience the game-changing potential of Sales Climb – the must-have app to skyrocket your revenue effortlessly.
"Great app and it does what it says!"
– Luxe Selections
"This is really cool! I really liked the fact that I didn't have to edit any code anywhere and it just worked! There are plenty of options to edit things and try out variations but for me the defaults worked pretty good."
– Ultimate T-Shirts
"The app looks great on devices large and small. Their newest change to allow the colors to be manually changed via the color code works great. Now the Add to Cart Bar all matches my current them color scheme. Customer support is also quick to respond and very helpful."
– Halloween24x7.com
"Incredible app, definitely the best I've tried on the Shopify app store for adding a sticky add to cart bar at the top of my product pages. Does the job!"
– Tremlon Hair
Join 1,081k+ users & teams
Capture your shoppers attention and increase the chances of making a sale with Sales Climb.
✕
Shopify Success Newsletter
Don't miss out on the best tips and guides for Shopify sellers!