How do I Add my Sitemap Link to my Shop's Footer?
Watch our Instructional Video
In this short guide, we'll explain everything you need to know in order to get your sitemap link on the bottom of your footer.
If you're having trouble watching this video, click here to watch it on YouTube.
---
Read the Setup Guide
Your sitemap will need to be added as a new navigation link.
Step 1
First, go to your Navigation panel and click on Footer menu.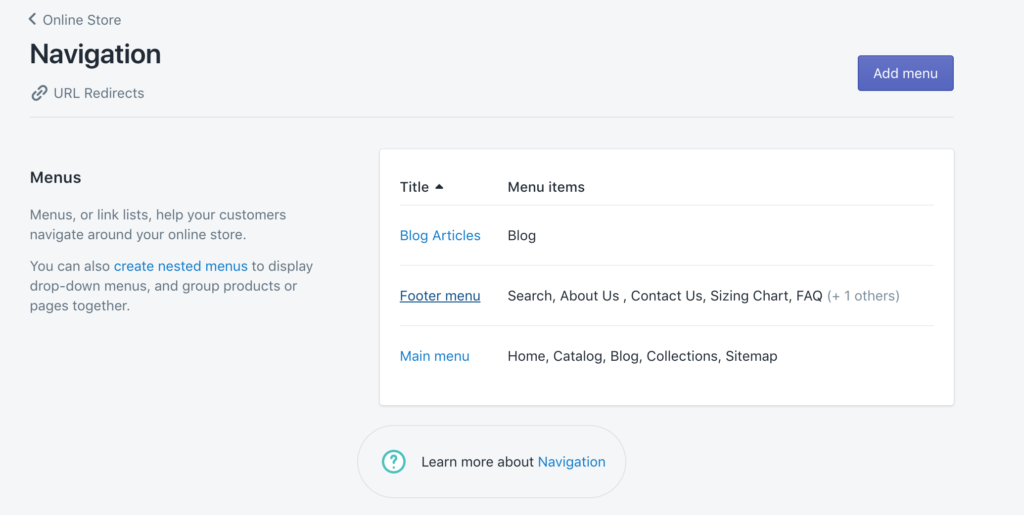 Then click on "Add Menu Item."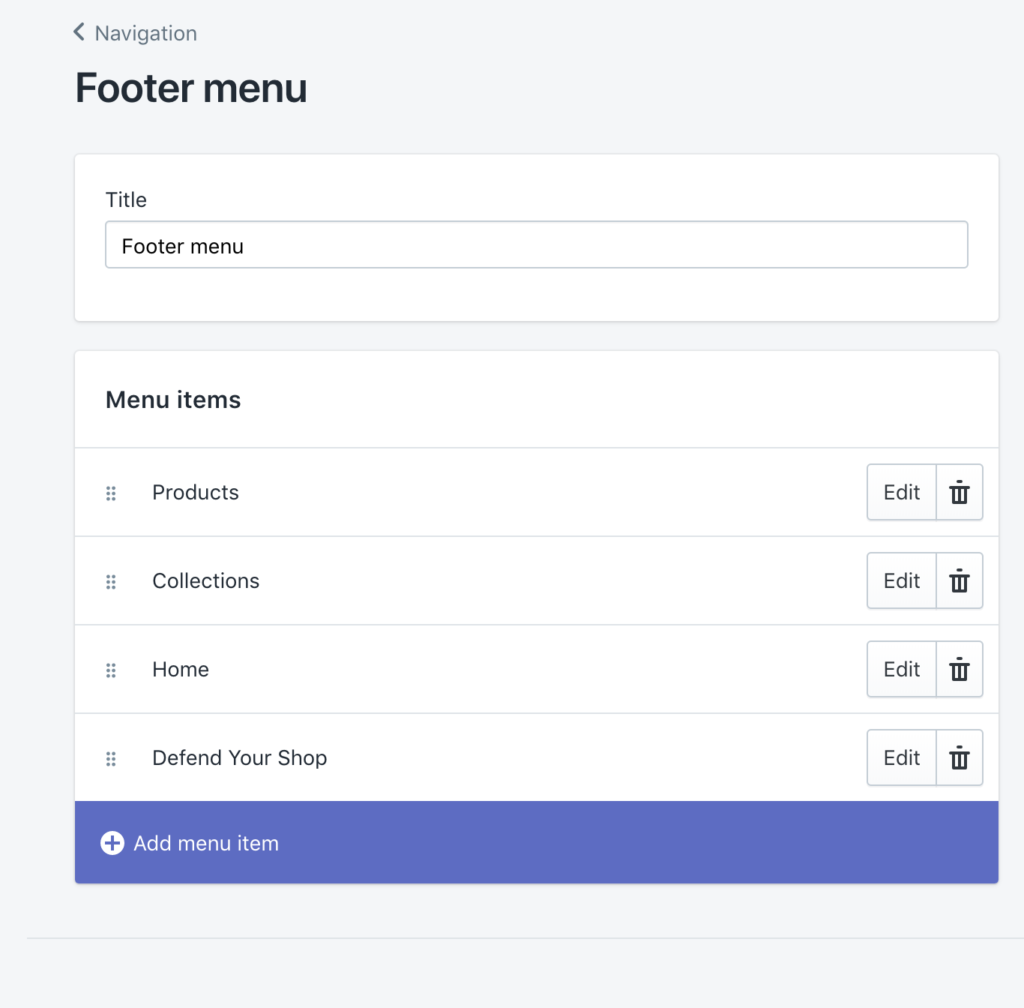 Step 2
Where it says "Link," just type in /tools/sitemap.
On the links that pop up you just need to click on the one that says /tools/sitemap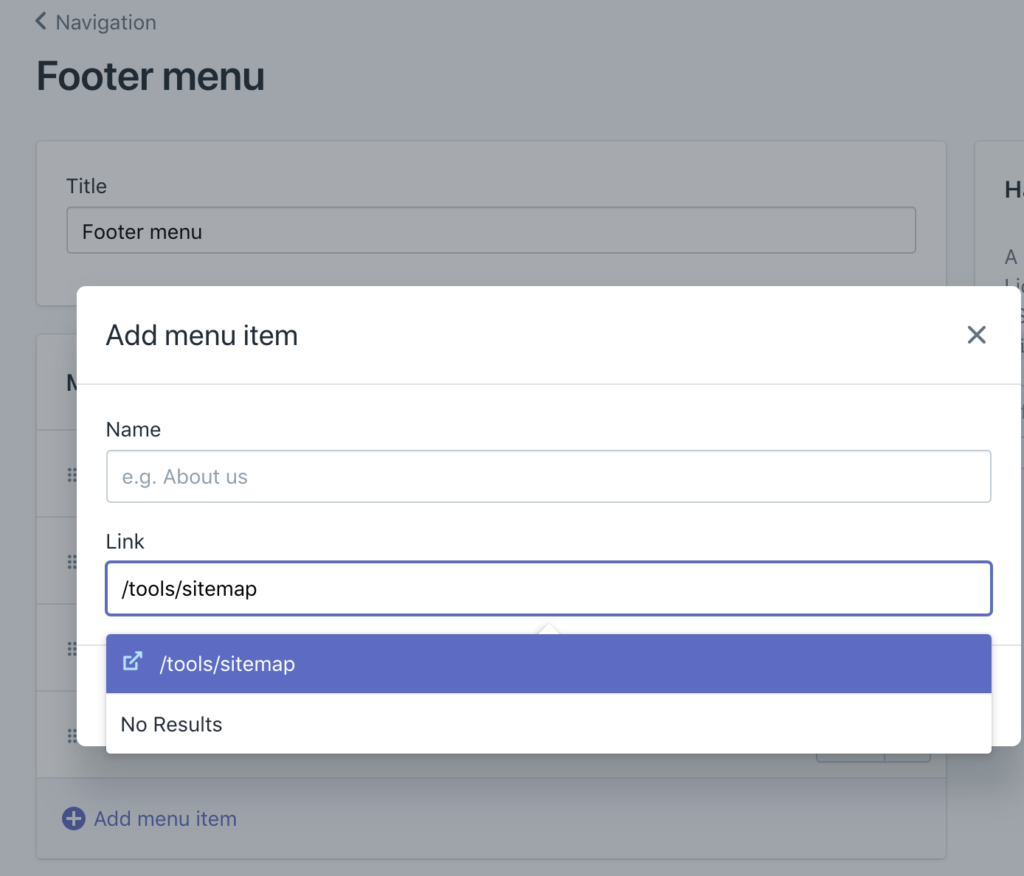 Step 3:
Rename your link name to "Sitemap." This is the text that will be displayed on your footer. Click "Add" when finished.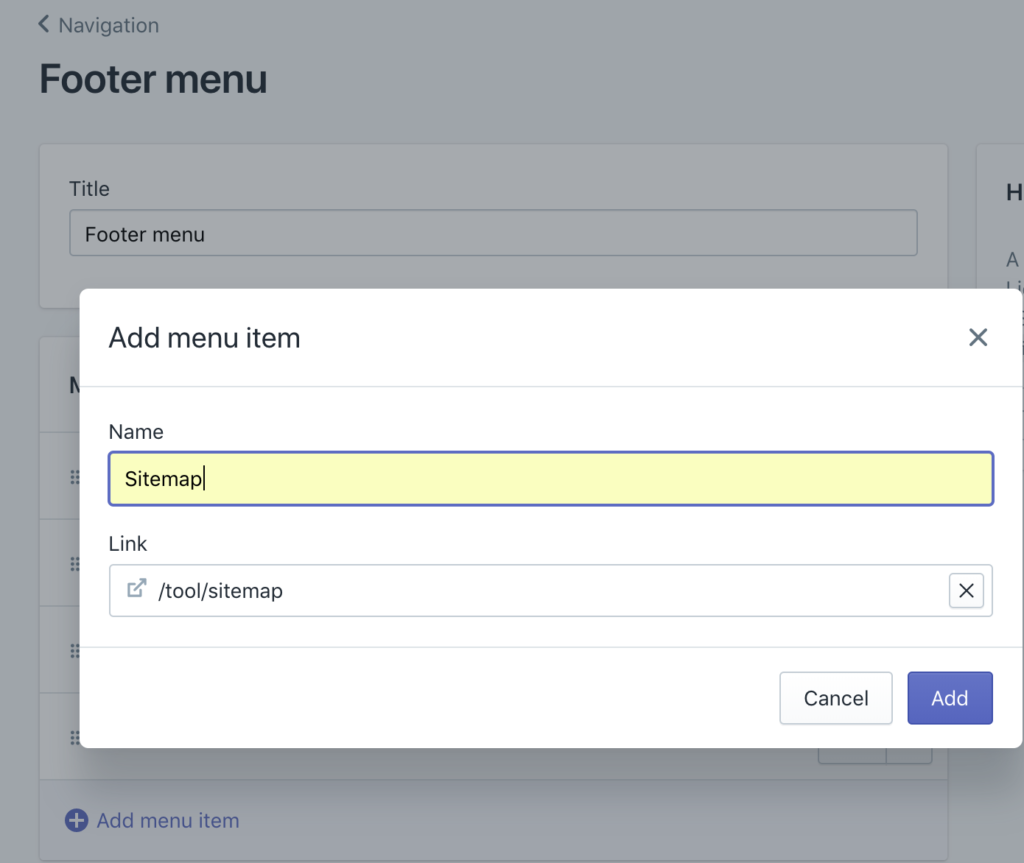 Make sure to "Save" your changes on the Navigation screen.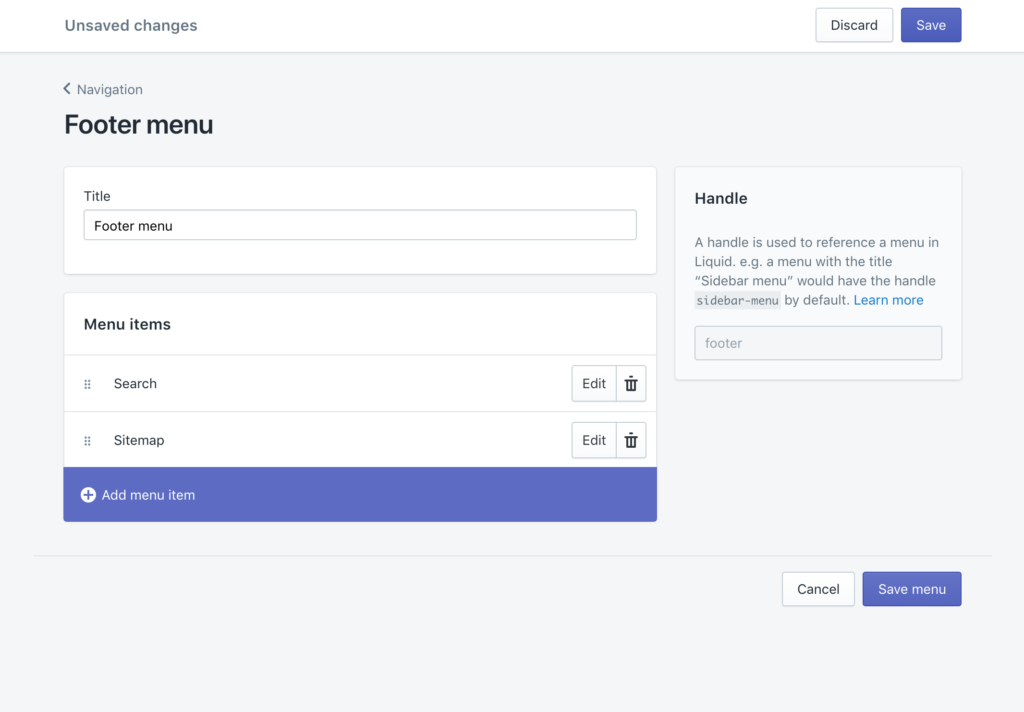 Congrats! You're all done
Your sitemap link will now be shown in your footer and can be easily accessed by all customers.
Still have a question? We can help!
If you need help adding your sitemap link to your footer, feel free to email us and we would be more than happy to do it for you.