A brand name is everything. A brand name can effect how you get visitors to your site and if you'll appear in search results. By choosing a good company name, you can actually increase your SEO ranking. It can also help get you closer to being displayed on the first page of Google for keywords you want to target. Best of all, an SEO friendly brand name is more likely to increase your website traffic. More traffic, more sales.
Here's a question. What if your company is new and people aren't searching for you by brand name? How are you going to get shown in search results?
81% of purchases begins with a web search. Most people who want to buy something online just enter a term they are interested in, and rely on Google to show them the most relevant companies to purchase from.
33% of people click on the first results of Google. 75% never make it to the second page of search results. This means two things.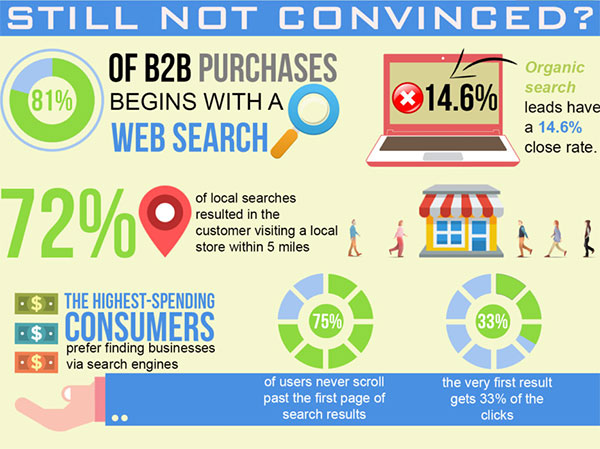 First, you want to be able to rank for keywords people are searching for.
Secondly, being displayed on the first page of Google is crucial.
How do you pick out a brand name that's going to help you rank on the first page for a keyword?
Before you purchase a domain (website URL), I'll share some advice for picking out the right brand name.
Watch our video about Choosing a Brand Name
In this short video, we will teach you everything you need to know about choosing a brand name that is SEO friendly. We'll show you how you can select a domain that contains keywords so you can boost your Google rank and show up in search results.
SEO Hack #1 Use Keywords in your Brand Name
By including keywords in your brand name, this can help boost your SEO ranking.
How?
Google looks at your brand name for clues. What is this website all about?
Your Domain URL is actually one out of 200 ranking factors that Google considers.
Brian Dean from Backlinks says that having a keyword in your domain "still acts as a relevancy signal."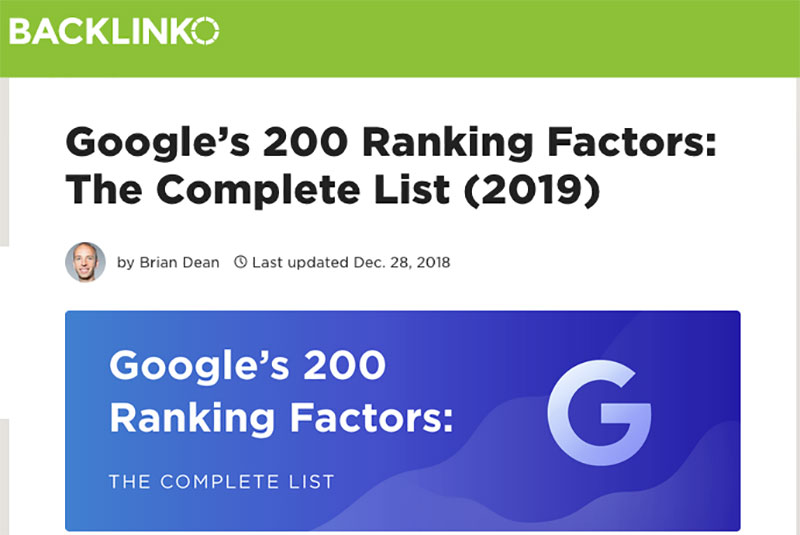 For example if I had an online business that sold dog toys, my brand name might be "AmazingDogToys.com"
And to further this theory, having the keyword closer to the beginning of your domain URL can act as another mini boost. I might decide to make my brand name "DogToysWarehouse.com"
By including a relevant keyword in your brand name, Google sees this as a connection for how you want to rank.
A website that is named "DogToysWarehouse" must sell dog toys.
SEO Hack #2 Target a Highly Competitive Keyword
Now we understand why it's important to use keywords in your brand name.
So how do we find the right keywords to use? And what kind of keyword are we looking for?
It's always important to do a little bit of keyword research beforehand so you can choose a keyword that will work effectively for you.
Ideally you'll want your keyword to be a broad, competitive term. This usually means it has a high search volume.
A keyword that is high on searches means a lot of people are searching for this term every month. It's a waste of your precious time to optimize a page for a keyword no one is searching for.
Your keyword should be:
#1
 High search volume (a lot of people are typing this into Google's search bar)
#2 High competition (it's totally fine for a homepage to rank for a highly competitive keyword )

Let's suppose I want to open up a hiking gear store. I want to target a keyword that people are searching for, so that I can rank for that term, and show up in search results, and get clicked on.
While "gear" might be too broad, "hikinggear" is broad enough but tells Google specifically what kind of items I sell.

Perhaps my store might be called HikingGearTechs.com
We can confirm on Google's Keyword Planner tool that this keyword "hiking gear" has a high search volume (up to 100k searches per month) and it is highly competitive. Bingo!
SEO Hack #3 Make Sure it Doesn't Exist Yet
The last thing you want it to have confusion over which brand is yours and someone else.
This is not good for your brand because it can cause someone to click on another company's website instead of yours. Another reason this is bad for your SEO is because there is a lot of competition already.
In the world of SEO, ranking for a term is already very challenging. By choosing a brand name that is already in existence or very similar, your SEO journey is going to be much tougher.
Not only do you have to rank for a term, but now you have to beat a bunch of competitors and rank on top of them. Chances are they've already been doing it for awhile and it's going to be an up-hill battle you might not win.

Showing on page 2 of Google search results isn't going to get you any site traffic. This is why it's best to choose a unique name that doesn't exists yet.
You want your brand name to be different than everyone else. Try not to pick something too similar to a competitor because this will only serve to hurt you.
When two brand names are too similar, this can cause confusion for customers.
Here is an example of two different websites that share a similar name.
Which one would you click on and why?
SEO Hack #3 Use a Free Name Generator Tool
Not sure what domain names are available still? Shopify's Business Name Generator helps you find hundreds of website names related to your niche that are still available.
All you have to do is enter in a term or keyword you want it to include. Then click 'Generate Names"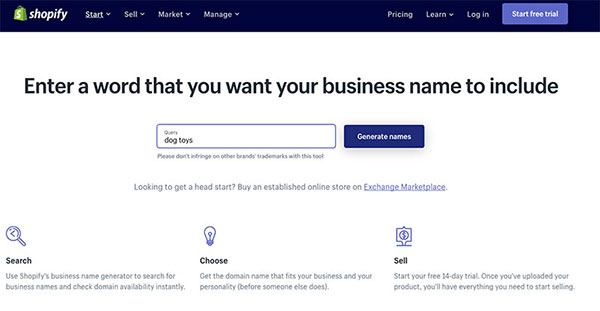 I entered "dog toys", and received dozens of recommendations for available domains.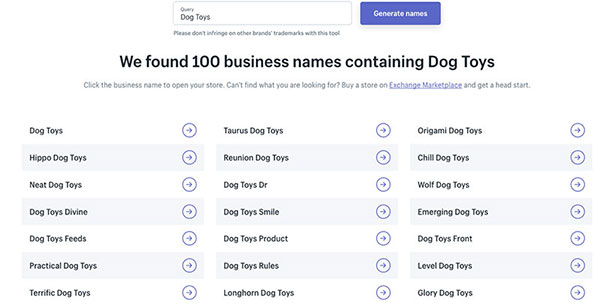 This is a great free tool to use because it incorporates your keywords into the brand name and makes sure it's still available.
For a exhaustive list of name generator tools to play around with, check out this round up 10 Free Awesome Business Name Generators.
Another great one is Namelix which lets you sort by short, medium or long names and then shows you your domain options.
These domains tend to be on the higher priced side (a couple thousand ) so this is a great option for start ups with funding.
Here I typed in hiking gear as my keyword.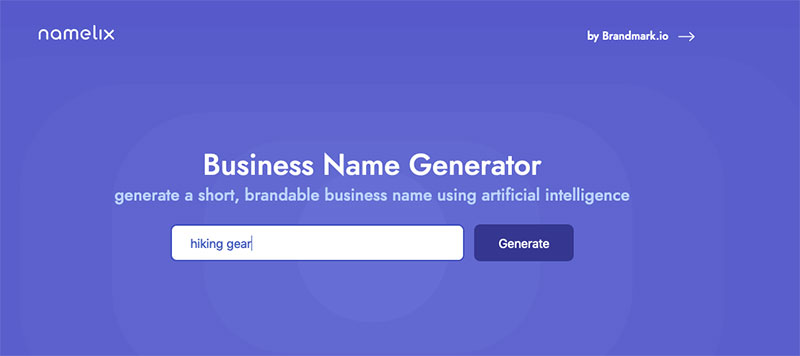 Next, I select my style that I want. 

And then I see the different domain options that fit my requirements.

Here's an example of a website name that is available that is cool sounding.
However, it doesn't have my keyword in it and it's expensive, so I'll probably skip it.

SEO Hack #4 Make it a Dot Com
When in doubt, always go with .com as the extension of your website. This is especially true if you are an American company or want to sell globally.
A dot com website is a domain that ends in .com
This is the most common type of website and is easily memorable. If you use something else like .io, .ca or .org, you risk someone typing in the wrong extension.
People already have to remember your brand name so defaulting to .com at the end makes it easy to type in later.
The only reason you would want to choose a different extension is if you were located in a different country other than the USA and are catering to specifically that culture and language.
According to Novanym, Google is biased towards .com websites because it's the oldest methodology.
75% of all websites in the world use .com. It's the standard, and we highly recommend not deviating away from this practice.
Jordan Koene, CEO of SearchMetrics says a .com "look more authoritative" and we can't argue with them there. Most people think of websites as ending with .com so anything else could raise eyebrows and be susceptible to trust issues.
SEO Hack #5 Make it Readable
Now that you have an idea of what your brand name is going to be, you'll need to write it down and see what it looks like written down.
Examine how your business name looks with all the words pushed together without any spaces.
This is how it will look as a URL string. In a URL string, you won't have capital letters so make sure you are writing all your letters in lowercase.
Are you able to tell what each word is or does it look like a jumble of letters?
Here are some tips for picking out a business name that is easy to read.
Avoid this
Make sure that the letters aren't repeating too much.
LovelyYou.com is really seen as lovelyyou.com
See how the double y's might cause some confusion?
If your first word ends with the letter Y, it's probably best for the next word to start with a different letter than Y.
A repetition of letters right next to each other in a URL string is hard to read, and can cause a typo.
Good example: puppysandbox.com
Bad example: puppiessandbox.com
Start both words with the same letter
I recommend using the same letter for the beginning of both words.
If your first word is starts with a P, then your next word can start with the letter P as well. This is also known as alliteration.
For example, I could name my store PuppyPros.com
The use of alliteration in brand names turns a combination of words into a tuneful, melodic, captivating catch phrase.
The reason this works is because it's fun to say. It's also easier to remember since the beginning of the words start with the same sound.
Here are some examples of alliteration in well known brand names.
Best Buy – This tech supplier company choose a catchy name that's easy to say. It also makes you think that if you shop here, you're going to get the best price.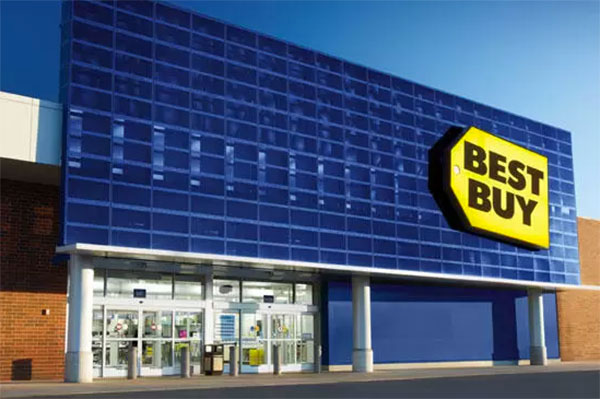 Dunkin Donuts – Another great brand name that uses a repetitive sound. It's snappy and unforgettable. It also spurs the imagery of dipping a donut into some coffee.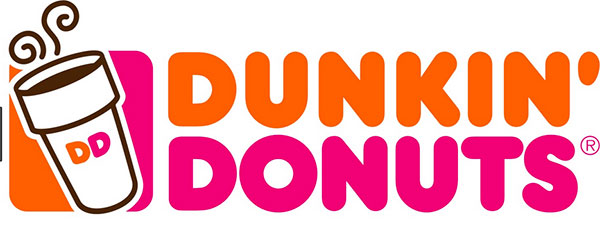 PayPal – Short and sweet. The combination of words is instantly appealing and memorable.

SEO Hack #6 Avoid Hyphens
When creating your brand name, it's best to avoid punctuation.
At all costs, make sure to not use hyphens. Using hyphens can be tempting, especially when the website name you want isn't available or perhaps it's too expensive. But don't fall for this trap.
Buying a hyphenated domain name might get you a domain name with the words you want, but now you will have to deal with competition.
For example our website is adolab.com. But what if adolab.com wasn't available or too expensive? I might be tempted to purchase ado-lab.com instead but this is a bad idea.
As discussed earlier, having a brand name that is too similar to another company can lead to extreme competition and possibly a lawsuit. Also, a hyphen is hard to remember and can lead to a typo.
Good example: puppypros.com
Bad example: puppy-pros.com
Why? If you purchase puppy-pros.com, there is probably a puppypros.com out there somewhere that you are going to have to compete with for ranking.
Your potential customer already has to remember your brand name and whether you end with a .com, so adding punctuation to the mix will only further complicate this.
Websites with punctuation are not memorable, and can be irritating to write. The last thing you want to do to your customers is frustrate them before they even get to your website.
On a technical level, Google does allow you to use a hyphen in your domain name like www.store-name.com but it's not recommended for many reasons.
Although Google won't penalize you for using a single hyphen, there is one problem.
Historically speaking, hyphenated websites had a tendency to be spammy.
Back in the day, "exact match domains" (where the domain is made up a keyword phrase they want to rank for where each word is separated by hyphens) use to create a boost in rankings. A fictional example of an "exact match domain" is best-small-dog-toys.com
Google soon realized that people were gaming the system and changed their algorithm to reflect this abuse.
Dan Virgillito from SEOBlog points out in his article "Does Having a Hyphen/Dash in your Domain Hurt SEO?" that Google greatly devalued an exact match domain.
The takeaway here is to avoid using hyphens. No famous brand uses hyphens in their names, so neither should you.
SEO Hack #7 Make it a Name People Can Remember
Think of prominent brands like Airbnb or Amazon.
When you want to visit these websites, you just enter them directly into the URL.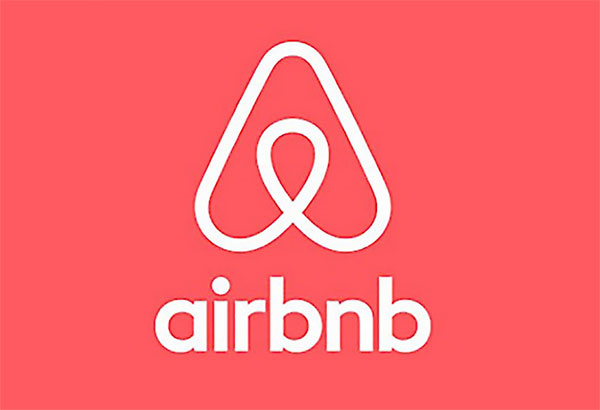 You can do this because you've remembered their exact URL.   AIRBNB.COM
or AMAZON.com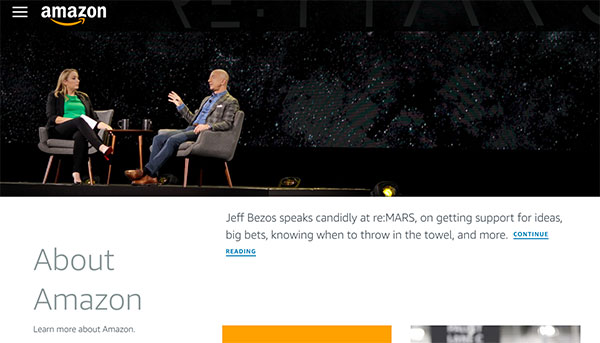 The idea is you want your brand name to be something a person can remember so they can look it up later.
SEO Hack #8 Make it Short
The best brand names are short and easy to recall.
Think of Uber (chauffeur service).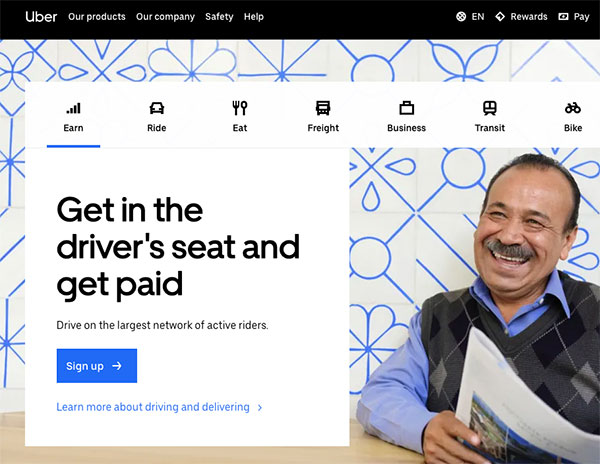 or Costco (wholesale warehouse)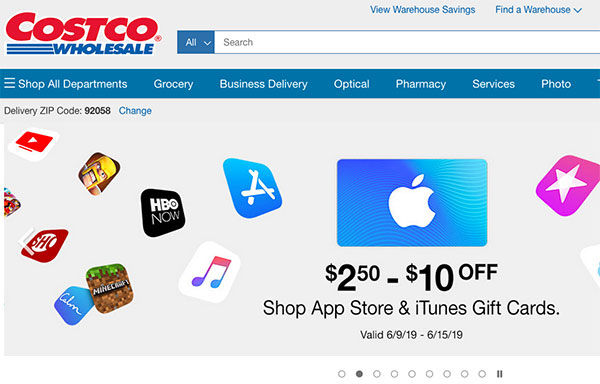 or Ulta beauty products. All three of these company have chosen domains that are six letters or less.
But what if you don't have the money to spend on a four or six letter domain? 
This is a great question.
You can still choose a short brand name. Make sure to avoid falling into the trap of making your company name extremely long.

The longer your company name is, the more words your customer will have to remember.
A shorter brand name is memorable while a longer one is forgettable.

Good example: HikingGearTechs.com
Bad example: HikingGearbestProfessionalTechSupplies.com
Different types of Brand Names
Now that we've discussed the ins and outs of brand names, let's talk more in depth about the types of brand names that you can create.
Invented Brand name
An invented brand name is when you create a word that doesn't exist.
You can just make up a word and make that your brand.
This is also known as a "neologism." It's a newly coined word or expression.
You can take an existing word and add to it at the beginning or end which makes it something new.
Inventing your brand name (making it up from scratch) has the benefit of it being unique.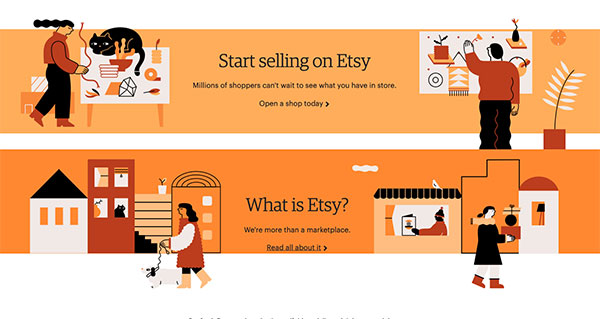 Since it doesn't already exist, you're also going to have zero to no competition. This makes ranking for your own brand name much easier of a process.
Copyrighting an invented brand name is also much easier.
A terrific example is Etsy. Etsy doesn't mean anything on its own. Now the word "Etsy" stands for a multi-billion dollar ecommerce website that sells handmade goods globally.
Etsy is only two-syllables which makes it easy to remember and spell out.
Amalgam Brand name
An amalgam is when you take different parts of a word and combine them together into one word.
An example of this is Nabisco which stands for the National Biscuit Company.
They've used the first two letters of National "Na" then the first three letters of biscuit, "Bis" and "co" for company.
adolab.com is an example of a brand name that we just made up combining two different words. Adolab itself is not a word in the English language.
We liked the way it sounded, and the way it looked on paper.
Best of all, none of the letters repeat so it's super easy to read. It's short and memorable. It's also phonetic, you spell it like you hear it.
We enjoyed having a real word "Lab" in there which made us think of experimenting with data. By having part of our brand name be a recognizable word, this helps the new word "Adolab" look familiar.
The first word "ado" refers to difficulty. Our mission at Adolab is to take the fuss out of SEO, and make it more accessible to anyone who owns an online store.
Descriptive Brand name
Descriptive brand names answer the questions "What does the company do?"
They describe the characteristics of the company.
A descriptive brand name describes what it represents. The word combination in the brand name gives you an idea of what the company does.
Take PayPal for example. The separate words "Pay" and "Pal" gives you a clue to the company's mission.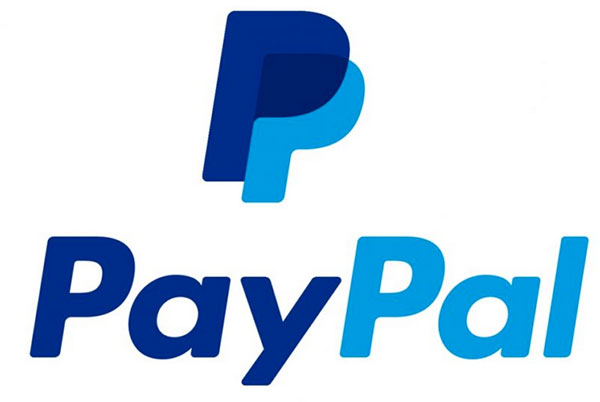 "Pay" describes that it allows you to pay for goods and services online.
The "Pal" describes this platform will become your friend and help you out when you need to make online purchases or get paid.
Founder's Name
One way to have a unique brand name is to name the company after yourself. There is after-all only one you.
Your name is most likely unique, so this helps you be distinct. You'll have an easier time finding
your domain name as well.
For example, I own the domain AdrianaPope.com (yes, I've parked this domain for future use)

The advantage of using your name is making your brand personal.
You might recognize some brands in fashion and jewelry that are named after their founder.
An example is Valentino, an Italian clothing company that specializes in high end luxury dresses and accessories. It's named after Valentino Garavani.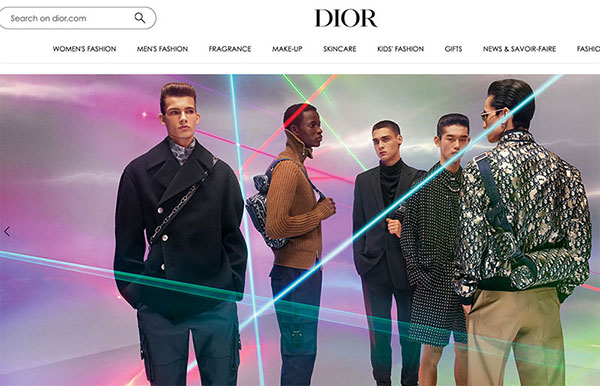 Vera Wang is named after the New York fashion designer Vera Ellen Wang.
Dior is named after French designer Christian Dior. You get the idea.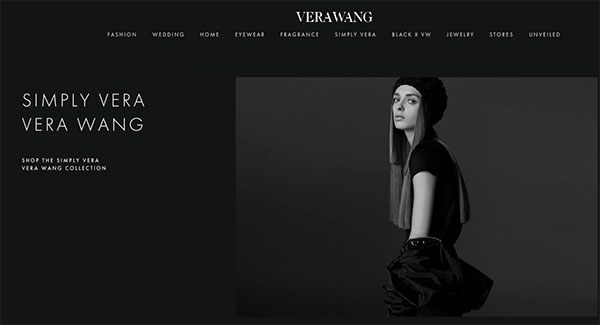 The advantage of using your own name is it looks like you're somebody important. It can give the appearance of being high-end or exclusivity.

The cons of using your own name is the company is focused solely on one person's identity.
If something happens to that person or they decide to leave, the company faces the 'hit by the bus' factor.
Metaphor Brand name
If you want to give your brand some meaning, you could name it after something metaphorically.
A metaphor is a figure of speech and is not literal. It's a great technique for naming your brand because it can give your company extra meaning.
A metaphor is also great for showing similarities between two things.
The design firm Emotive Brand has a great Medium article explaining how metaphors are used to convey a brand's value and purpose.
Some examples that they give are Corona beer which literally means "king" in Spanish. The underlying similar between a beer and a king are that both are masculine.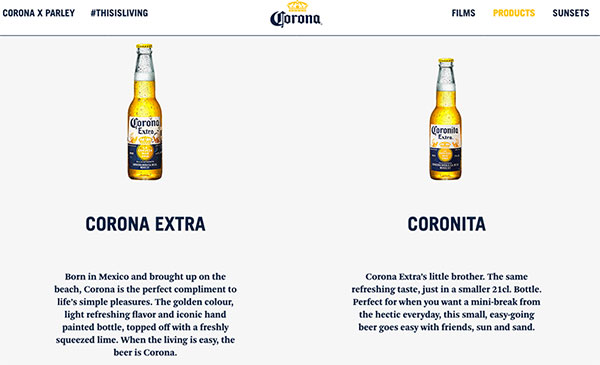 By using metaphors in your brand name, you can attract a certain demographic of customers.
The best way to come up with a metaphor for your brand name is to answer the questions, "What types of values does my company represent?"
Summary
I hope you've enjoyed this overview of how to create a brand name that works for you.
There are many different ways to come up with a brand name, but it's important to focus on one that conveys what your company does.
Think of your brand name as your packaging. Words have meaning and the ones you choose to use or create are going to define what type of company you are.
Your brand name will be the culture that surrounds your company, it will represent what you stand for and be remembered by those you tell.
It's one of the most important aspects of your business.
It also effects your ranking and is one of the 200 ranking factors in the Google algorithm. Give it some consideration.
Not using Get Clicked SEO yet? Get started today so you can rank higher on search results and get more traffic. For more tutorials like this one, check us out on YouTube, Facebook, and Twitter.
What is your best advice for choosing a brand name? Share your ideas in the comments below.
✕
Shopify Success Newsletter
Don't miss out on the best tips and guides for Shopify sellers!